Indonesian offers tasty halal bread in Japan, HANAMAZA PAN
Founded in 2014 in Gifu Prefecture, HANAMAZA PAN offers delicious freshly baked halal breads online, offline and via food trucks. They were also chosen as one of the Reiwa Edition Japanese Delicious Bread. Let's find out from the owner, Fauzy Ammari, how the halal bread business started and their recommended items.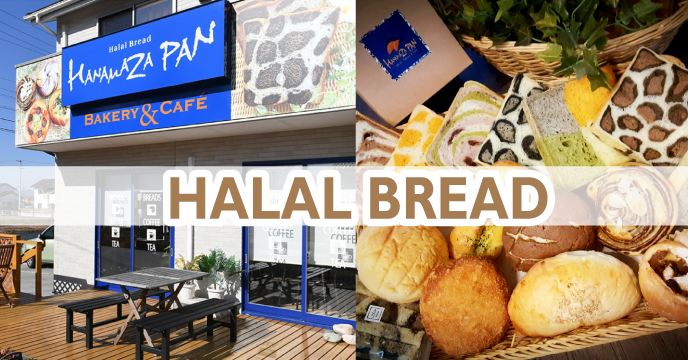 I came to Japan from Indonesia 28 years ago to complete my PhD at Gifu University. After graduating, I set up a highway design company, travelling across the globe from Japan to Eastern Europe, Oceania and Southeast Asia.
Making bread for my family was the starting point in creating HANAMAZA PAN to sell bread. Having five children, I was very disappointed as I couldn't feed my children Japanese bread (non-halal). When I found some halal bread flour, I learned to bake for about 2 years.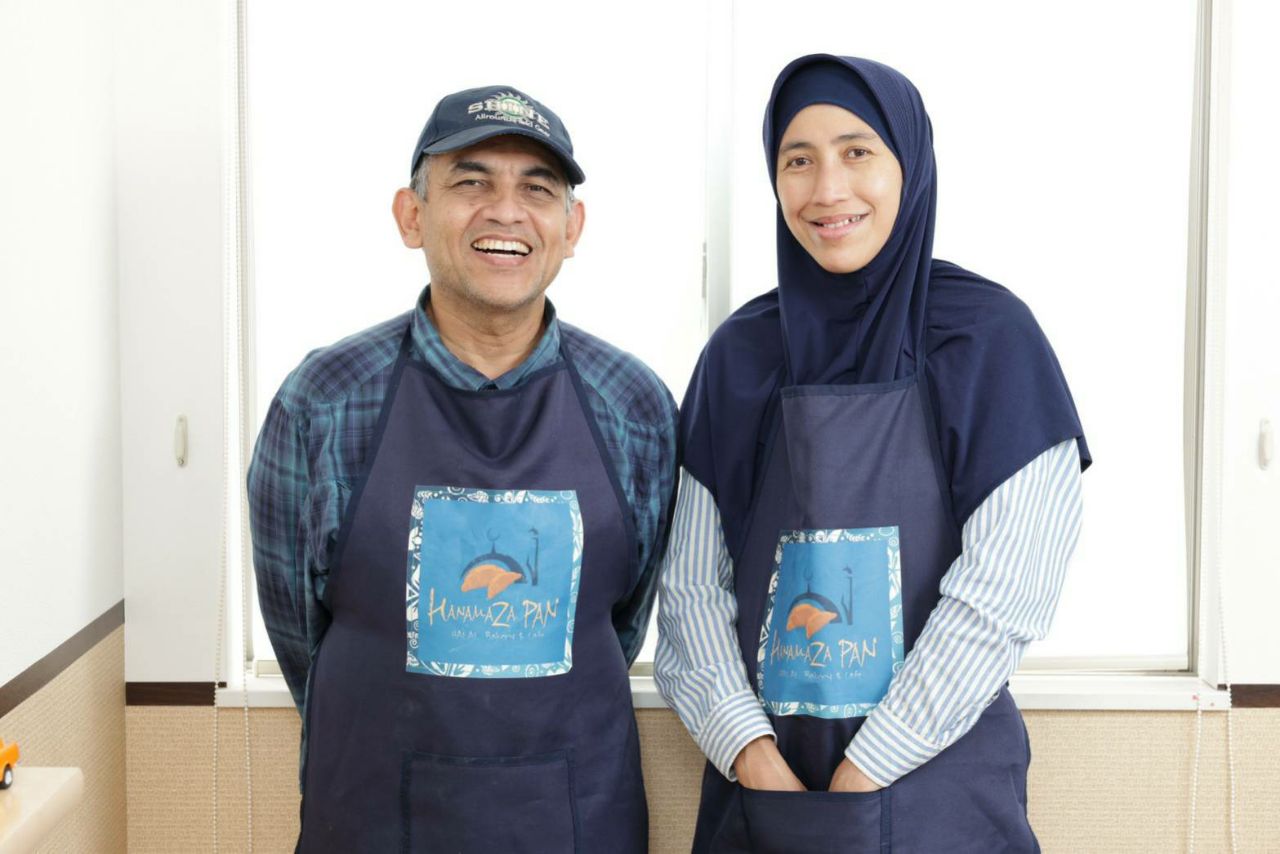 That is how I made my own halal plain bread, curry bread, sausage bread, etc., to enjoy with my family. When I posted photos of my bread on Facebook, I received many messages from people who wanted to buy them. It made me realise that many people in Japan wanted halal bread as much as I did. So I decided to deliver my safe and tasty halal bread to such people.
I first consulted with the city hall and the health department for business advice. As I couldn't simply make bread for sale in my home kitchen, I used my savings to build a bakery. Once the bakery obtained a permit for production and sales, we finally opened for business in 2014.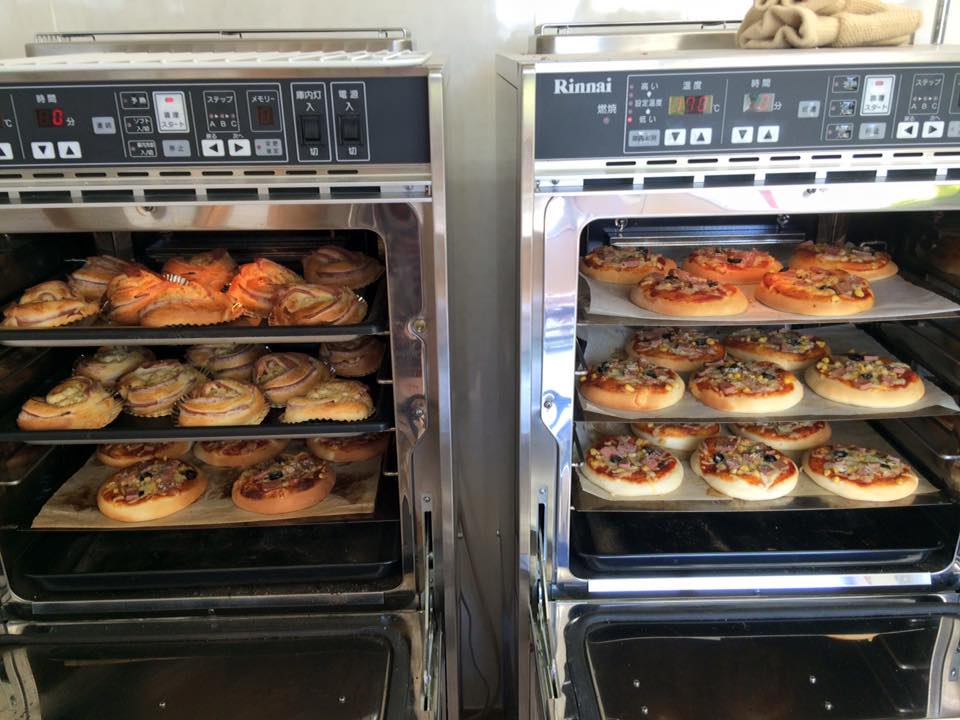 Our bread was featured on TV and in newspapers, including the recently published Reiwa Edition Japanese Delicious Bread. Requests for Halal bread come from all over Japan, so we also sell our bread online. Nonetheless, we often have customers from far away, such as Tokyo, coming to Gifu to buy our bread. As the workshop only makes and sells bread, we opened a café space in 2017 where you can relax and eat in comfort. 80% of our café customers are non-Muslim Japanese. Since we make delicious bread that everyone can eat, we are thrilled that non-Muslims also enjoy our bread.
At the café, the morning and lunch menus are very popular, which you can combine with your choice of bread. Currently the café is open with shorter opening days and fewer menus due to the Covid-19 pandemic.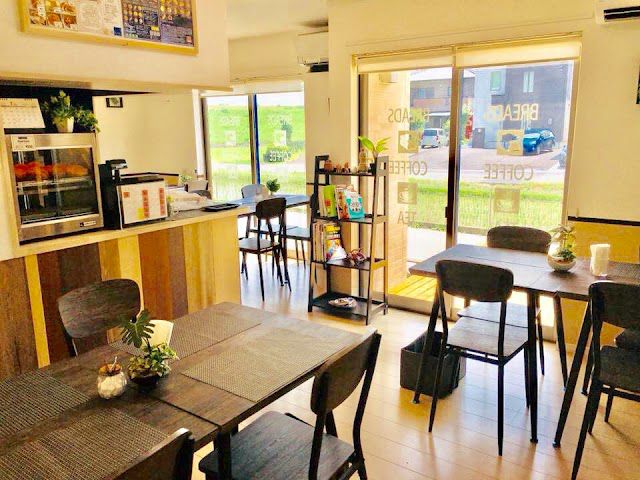 We even bought a truck to make it easier for people living far away to buy our products than through our online shop. Our food truck not only travels to nearby prefectures such as Kyoto, Osaka and Nara, but also to Aichi, Shizuoka, Tokyo, Ishikawa and more. Check our Instagram for announcements! In fact, you can also pre-order the bread you want to buy in advance for the food truck, and we will pass it on to you at the location.
Halal is not something exclusively for Muslims; it is something that is enjoyable for everyone. At HANAMAZA PAN, we do not use gelatine or emulsifiers. Make sure to have a bite of HANAMAZA PAN's delicious, additive-free halal bread!
<Company Profile>
Business name: HANAMAZA PAN
Shop address: 2-84-2 Shikke, Gifu City, Gifu Prefecture 501-1147
Business outline: Bread making and selling, Café operation
Official online shop: HANAMAZA PAN
Instagram: hanamazapan
---
We have a network of Japanese companies keen to expand into the Halal market in Malaysia & Indonesia.
If you are interested in connecting with sustainable technology companies in Japan, simply JOIN the network from below. We will match the right one for you!