The only Japanese restaurant in Tokyo with Halal Kobe beef, Isho Ueno Tokyo
Issho Tokyo Ueno ('Issho') offers Halal-compliant menus in Ueno, a popular tourist destination in Tokyo. This eatery, with fresh ikizukuri*1, motsunabe and other Fukuoka dishes, is hugely popular among Muslim tourists in Japan, as it offers Halal Kobe beef in all private rooms.
Issho is operated by Tsumamina Co., Ltd., which has about 25 restaurants centred in Fukuoka Prefecture. Let's find out all about it from Manager Yasuaki, the Tokyo area/restaurant manager.
Issho opened in 2017. As many of our customers hail from Indonesia, Malaysia, Singapore and other Southeast Asian countries, we started offering Muslim-friendly services so Muslims visiting Japan can dine comfortably. The restaurant is now featured in the Muslim Tourist Guide published by the Tokyo Metropolitan Government.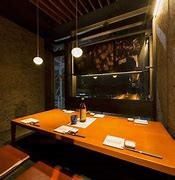 One of our most popular dishes is Halal Kobe Beef, which we started to offer in 2023.
Of all the Kobe beef, only 2% is Halal Kobe Beef. And this rare meat is only available at our restaurant in Tokyo. Many Muslims visit our restaurant for Halal Kobe Beef.
As of April 2023, we are offering 150g for 25,000 yen. People are super satisfied with the food, saying: "I'm so thrilled I got to eat it!" or "Amazing!".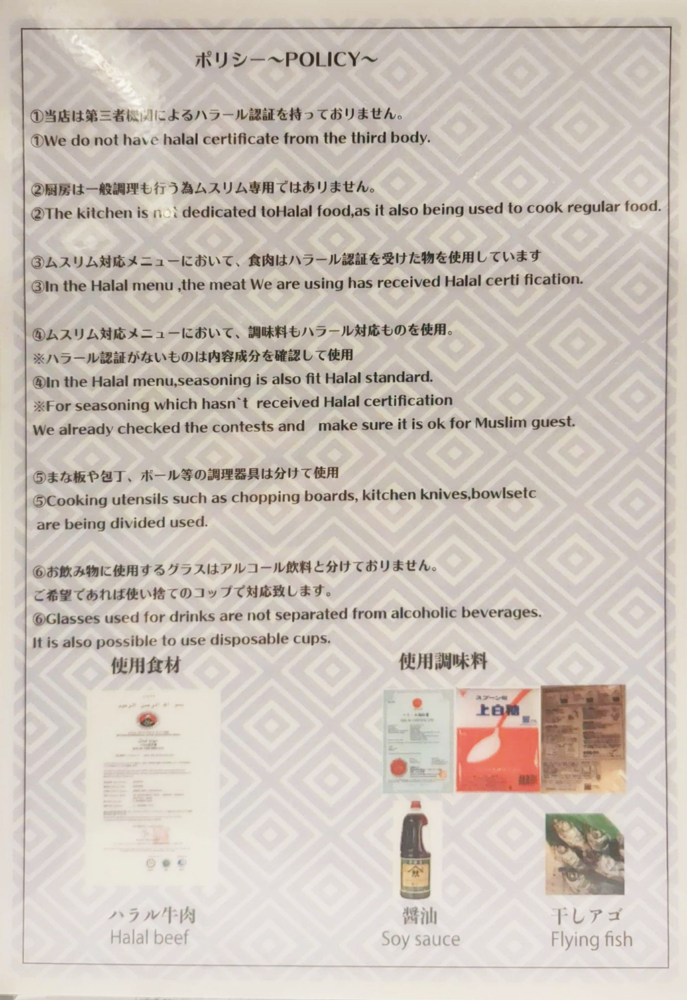 The restaurant serves Muslim-friendly menus using Halal ingredients and seasonings. We use separate cooking tools from the general menu, but the kitchen itself is shared.
Although we don't have a designated room for prayer, if there's an empty private room, we let customers borrow it. When fully occupied, we kindly ask them to pray in the private room they're dining in.
The restaurant is not certified Halal. We do, however, have a clear Muslim-friendly policy that we show to our customers, so only those who agree with our policy visit our restaurant.
We have always not served pork. But we're not a Muslim-only restaurant, so we do serve alcohol.
Our private rooms are fully enclosed, where you cannot see other customers drinking alcohol. Customers can dine in a relaxed environment without worrying about the eyes of others.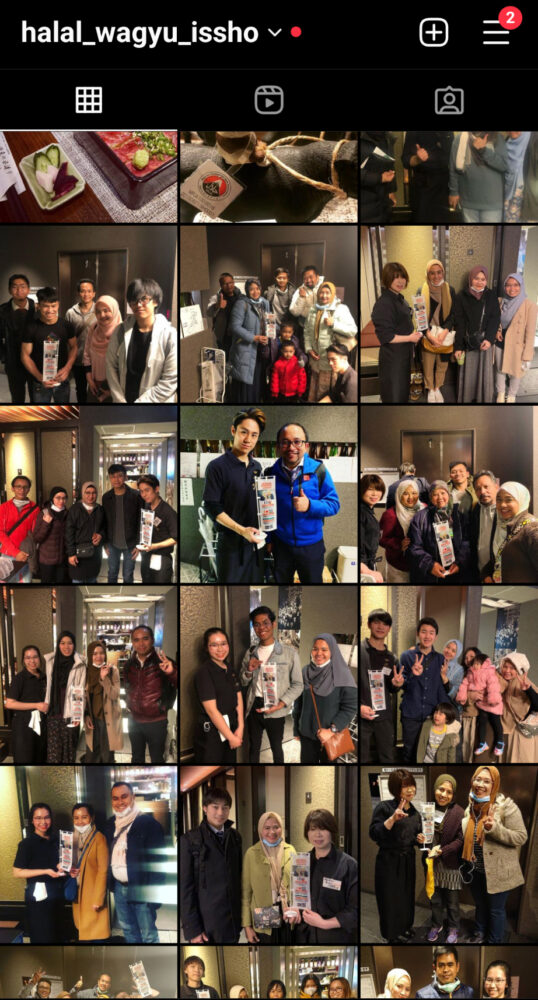 We feel our international customers are good-natured, generous, friendly and tolerant of different cultures. As an izakaya (Japanese dine-in bar), of course, people are drinking in the restaurant. But we have never received any complaints from the Muslim customers.
Even though I speak only a few words of English, they are happy when I express my appreciation for their visit. We love them and are thrilled that they let us know straight away how good the food was.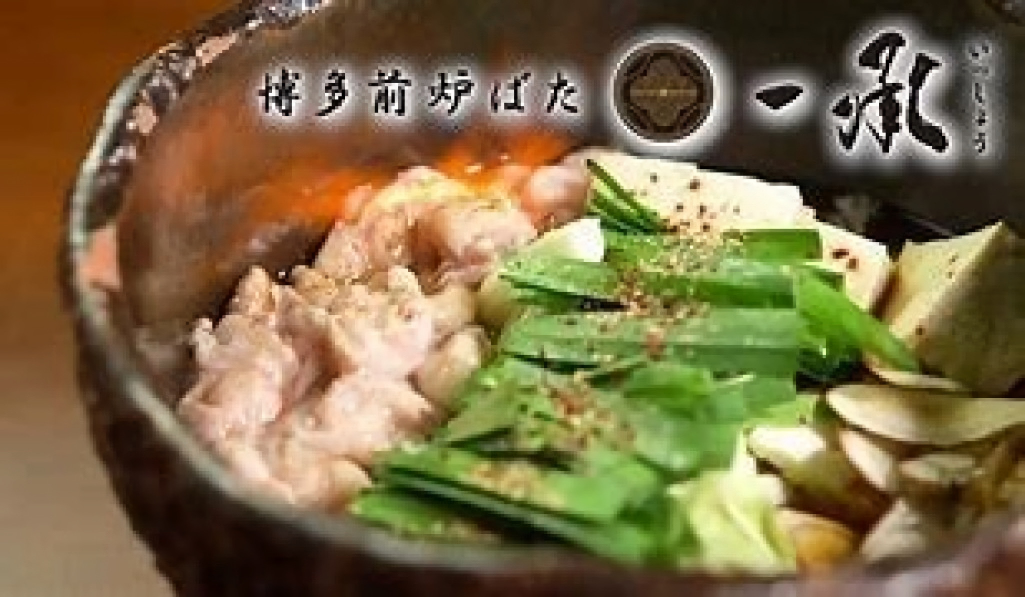 Many Southeast Asian Muslims living in Japan visit Issho, and our motsunabe is very popular.
Motsunabe is the restaurant's signature dish. It is a Japanese stewed dish with vegetables and beef innards (motsu), packed with collagen from the motsu and nutrients from the vegetables; good for beauty and health.
This delicious dish is well suited to the palates of Southeast Asian Muslims, so if you have not tried it before, come and give it a try at our restaurant!
Going forward, we would like to expand our menu to include more meat-based dishes, which Muslims love to eat.
We would also like to open a Japanese restaurant similar to Issho in Tokyo since we sometimes have to turn away customers because of full reservations, despite them coming all the way to visit our restaurant.
Plans are also in the pipeline to open a Kobe beef steak restaurant targeting Muslims, where we wish to employ Muslim staff.
Our other shop Uokura, tenanted in the Miyako Hotel in Fukuoka Prefecture, is Muslim-friendly. Since Fukuoka has few Muslim customers, Uokura does not serve Kobe Beef. We will revise our menu as we monitor the situation in the future.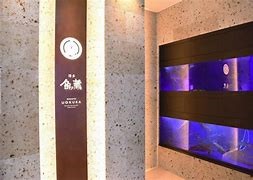 We understand that customers from overseas may feel uneasy about eating in Japan, because many of the menu items are new to them.
Our restaurant has a clear policy and strives to make everyone feel comfortable. We have a track record of welcoming many Muslims, so relax and have a good time at our restaurant. We are excited to meet all of you.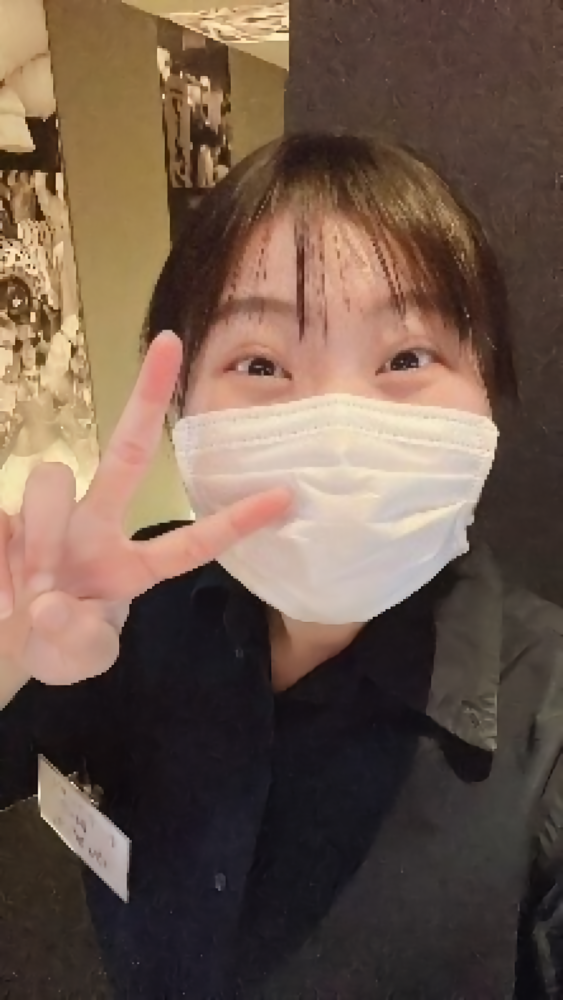 < Business Profile >
Shop name: Issho Ueno Tokyo
Website (Eng): Issho Ueno Tokyo
Address: 8F FUNDES Ueno, 7 Chome−2−4, Ueno, Taito City, Tokyo 110-0005
Operator: Tsumamina Co., Ltd.
Business outline: foodservice business, restaurant development
Reference:
・Uokura (Hakata)
2F Miyako Hotel Hakata, 2 Chome-1-1 Hakataekihigashi, Hakata Ward, Fukuoka 812-0013
・TOKYO MUSLIM Travelers' Guide 2023-2024
Muslim-friendly restaurants, accommodation, prayer facilities and shopping centres in Tokyo, including Issho.
*1 Ikizukuri (活き造り): also known as ikezukuri, is the preparing of sashimi from live seafood.


We have a network of Japanese companies keen to expand into the Halal market in Malaysia & Indonesia.
If you are interested in connecting with sustainable technology companies in Japan, simply JOIN the network from below. We will match the right one for you!