138-year-old Toyama dashi maker gets halal certification, Kaneshichi
The venerable food manufacturer Kaneshichi Co., Ltd, with over 130 years of history in Toyama, has secured Halal certification for more than 33 products, including granulated dashi*1 and kelp tea. Let's find out the speciality of its products and its future prospects.
Founded in 1884, the company mainly produces and sells dashi, such as dried bonito flakes, kelp and dried sardines. We have the know-how in discerning and blending raw materials nurtured over years of experience.
As we want to ensure our products are safe for Muslims, we obtained Halal certification in February 2022. We are looking to promote our products, for example, by pitching new menus in collaboration with the cuisines of Islamic countries.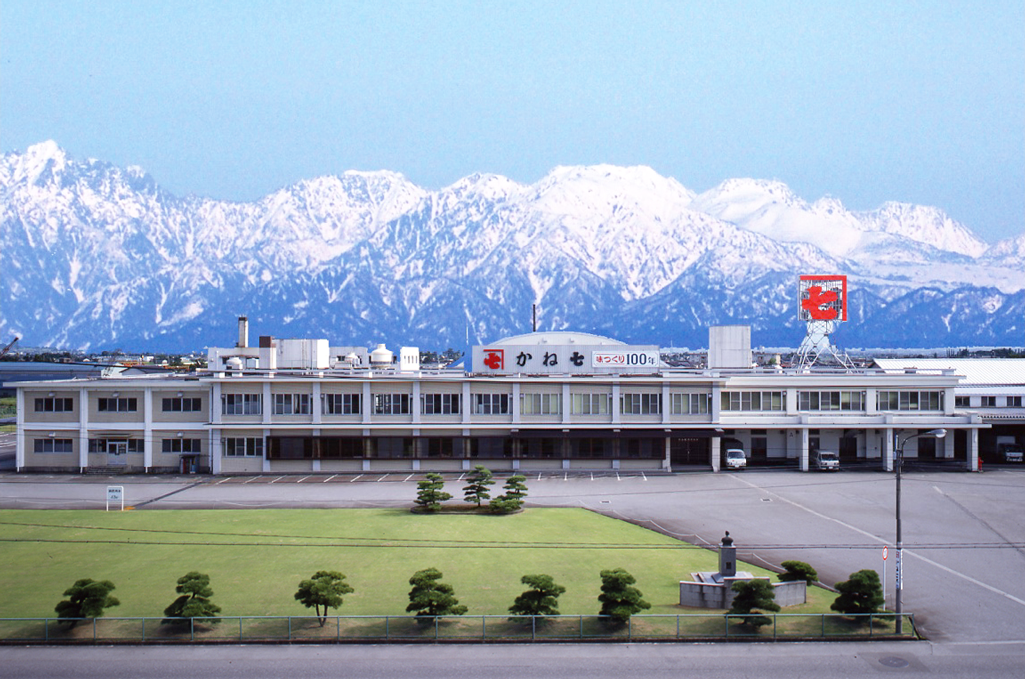 Toyama, where our base is located, is a region with a thriving pharmaceutical industry. One of the group's pharmaceutical companies manufactures granule-type cold medicine, which we then apply that same technology to make our granulated dashi.
The 'fluidised bed granulation' is a method that granulates powder by flowing it through hot air and spraying it with starch-containing water. It takes time and effort, but this method help us to craft an easy-to-use and soluble granulated dashi since it produces porous granules.
Alongside the stick-type of dried bonito, dried sardines, kelp and shiitake mushroom dashis, our teas containing dietary fibre are also popular.
Keeping up with the recent growing interest in authenticity, the company is also working on natural dashi products that are free from additives. Let consumers easily enjoy authentic dashi—our lineup of 'Dashi no Moto Pack', made of only natural ingredients, are popular both in Japan and abroad with increasing sales.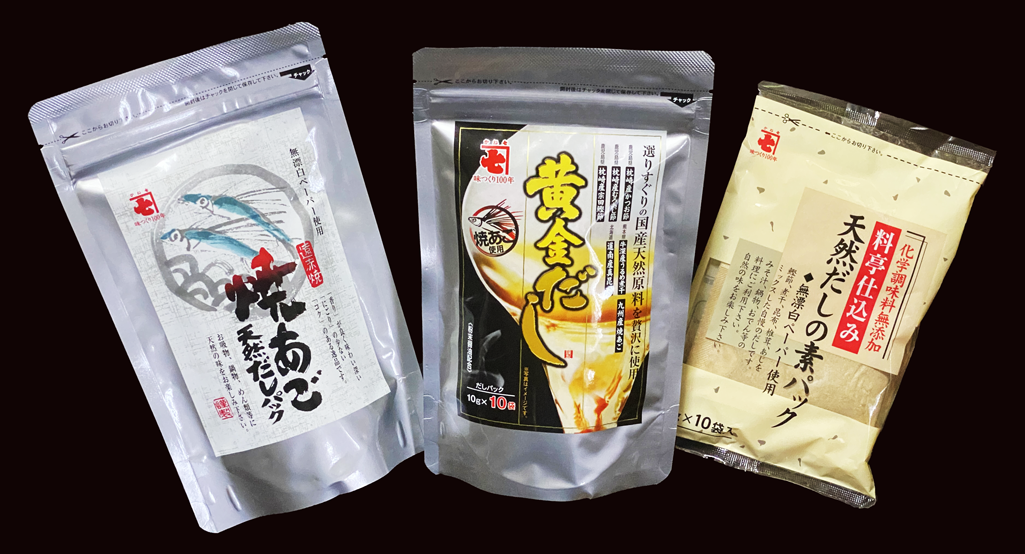 As for sardines, an ingredient we handled since our foundation, we strive to continue promoting the benefits of eating them as a healthy product. Sardines are rich in calcium, DHA and EPA. We have them as products that you can eat as a whole, or you can also use the powdered products to mix them into your food.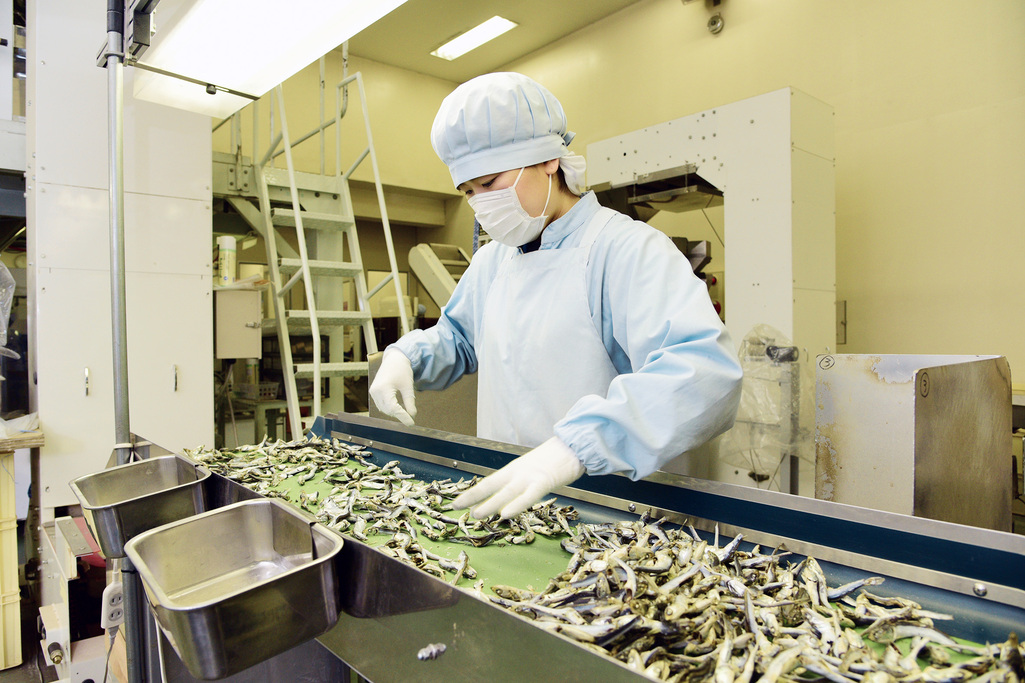 We are proactively expanding our business overseas with our products currently being sold in Malaysia and Myanmar. In the future, we plan to expand our business in other countries, like ones where major manufacturers have not yet ventured. We have even participated in exhibitions in Nigeria and Azerbaijan.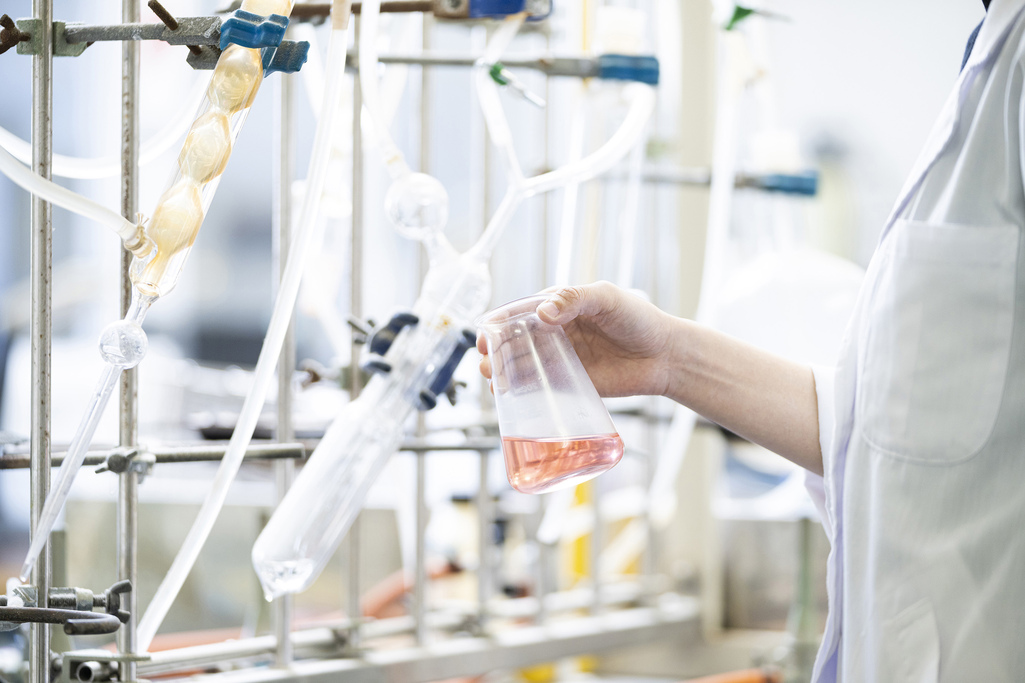 Although we certainly want to convey the delicious taste of Japanese food to people across the globe and encourage them to include dashi in their daily diet, starting with informing people overseas about the unique Japanese dashi culture is a must.
Therefore, we are exporting products for commercial use, as we believe we need to provide opportunities for as many people as possible to experience dashi. We are also developing our dashi in a way that is easy to accept in each country. For example, in restaurants, dashi can become a topping or an addition to the country's original food menus.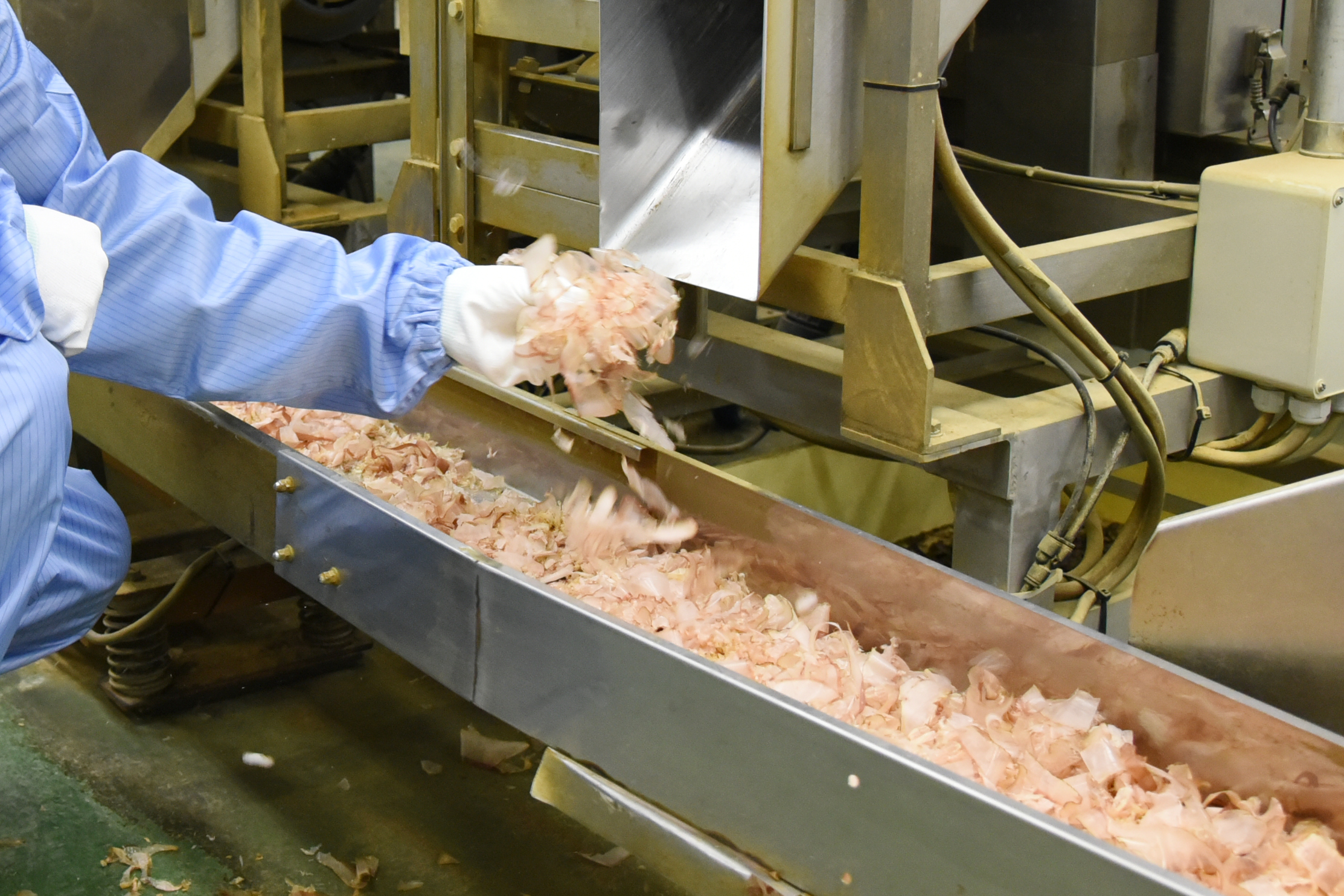 By expanding the word-of-mouth circle with people claiming "how delicious is the food added with dashi", we will continue to foster the dashi culture overseas, while further advancing the KANESHICHI brand.
< Company Profile >
Company name: Kaneshichi Co., Ltd.
Head office: 297 Mizuhashi Hatakera, Toyama 939-3521
Business outline: Manufacture foodstuffs (dried sardines, dried bonito flakes, dashi packets, kombu rolls, flavoured seasonings, firefly squid delicacies, etc.)
Official HP: Kaneshichi Co., Ltd. (ENG)
Online shop: Kaneshichi Online Shop
*1 Dashi: Japanese soup stock using one or two ingredients like mushroom, fish, etc. to accentuate the umami-packed savory flavour of many cuisines. Other than soup or simmered dishes, it is also used in flour base of some grilled foods in Japan, like okonomiyaki.
Related Article:
TOYAMA HALALFOOD GIFTBOX by Toyama firms to offer halal gifts
---
We have a network of Japanese companies keen to expand into the Halal market in Malaysia & Indonesia.
If you are interested in connecting with sustainable technology companies in Japan, simply JOIN the network from below. We will match the right one for you!