Healthy konjac dessert now halal-certified, Marukin Foods
Marukin Foods acquired halal certification from the Japan Halal Business Association (JHBA) for export to Islamic markets such as Malaysia and Singapore. The company manufactures–distributes processed soybean products, konjac, and more.
The certified "MOCHIKON" is a konjac sweets with a soft and chewy texture, much like a warabi mochi*.
Konjac is a plant known for its large starchy corms, used to create a flour and jelly (of the same name), grown in East and Southeast Asia.
Japanese confectionery–kinako* is popular in the Islamic market, prompting the company to consider export to Malaysia and Singapore. Following the positive feedback of tastings by a Japanese company in Malaysia, an in-house overseas export project took hold.
*Warabimochi: a Japanese confectionary (wagashi) made from bracken starch and covered/dipped in kinako (toasted soybean flour).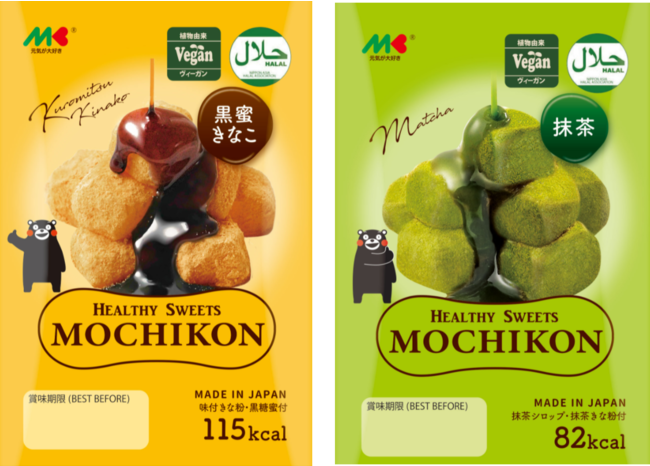 As noodles are also in demand in the Islamic market, it plans to develop konjac noodles, soup sachets, seasoned soup, etc., for the Islamic market. It also intends to have its factory producing seasoned soup in Aso certified as halal.
---
Salam Groovy Japan introduces Japanese products and services for the Islamic market in English and Japanese. Follow us on our social media and keep up-to-date with the latest news.
Follow @Salam_GJ