Donating Halal Japanese food for Eid celebration!
Hello.
I'm Okuma, the editor-in-chief of Groovy Japan.
For Muslims, there is a month of Ramadan (fasting month) every year.
This year, Ramadan falls from April 13 to May 12, and during this period, with a few exceptions, eating and drinking during the day is prohibited.
While eating and drinking during the day is prohibited, eating after sunset is allowed, and this meal after sunset is called "Iftar".
Last year, we donated 100 portions of Halal certified Hida beef to the Japan Da'awah Center , a Muslim exchange center in Osaka during Ramadan.
And this year, to celebrate Eid after Ramadan, we will donate Halal Japanese food made by Hinomoto Shokusan!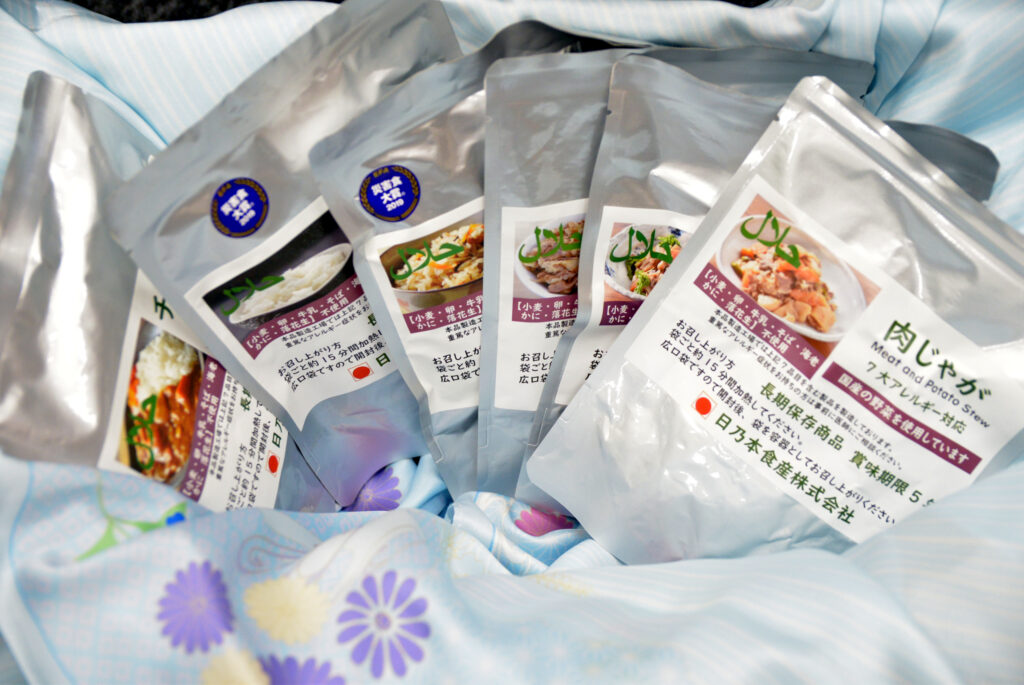 The menu includes meat and potato stew, chicken curry, chikuzenni*1, beef bowl ingrediants, gomoku okowa*2, and white rice.
This photo is for illustration purpose only.
*1 Chikuzenni (筑前煮): a dish originated from northern Kyushu, Japan, made of braised chicken and vegetables
*2 Gomoku Okowa (五目おこわ) : glutinous rice steamed with various vegetables or fish

This is a technologically advanced product that allows you to have a hot meal in 15-20 minutes by putting a heating agent and Hinomoto Shokusan products in a Morian Heat Pack, then pouring water into it.
The product has a shelf life of five years, so it can be used not only as a ready-to-eat food, but also as an emergency food.
All of these products are claimed to be compatible with the seven major allergies, and to be made from vegetables and rice grown in Japan.
I will introduce the donation place in my next blog.
Offer Halal Japanese Food: Hinomoto Shokusan Total Adherence

---
We have a network of Japanese companies keen to expand into the Halal market in Malaysia & Indonesia.
If you are interested in connecting with sustainable technology companies in Japan, simply JOIN the network from below. We will match the right one for you!