Halal-certified jelly with long shelf life at room temperature, SEIU
Under its philosophy "Delivering Health Deliciously to the World", SEIU Co., Ltd. produces and sells food products such as jellies, obtaining Halal certification by Japan Islamic Trust (JIT)*1 in April 2022. Let's find out all about its halal journey and what its products can offer.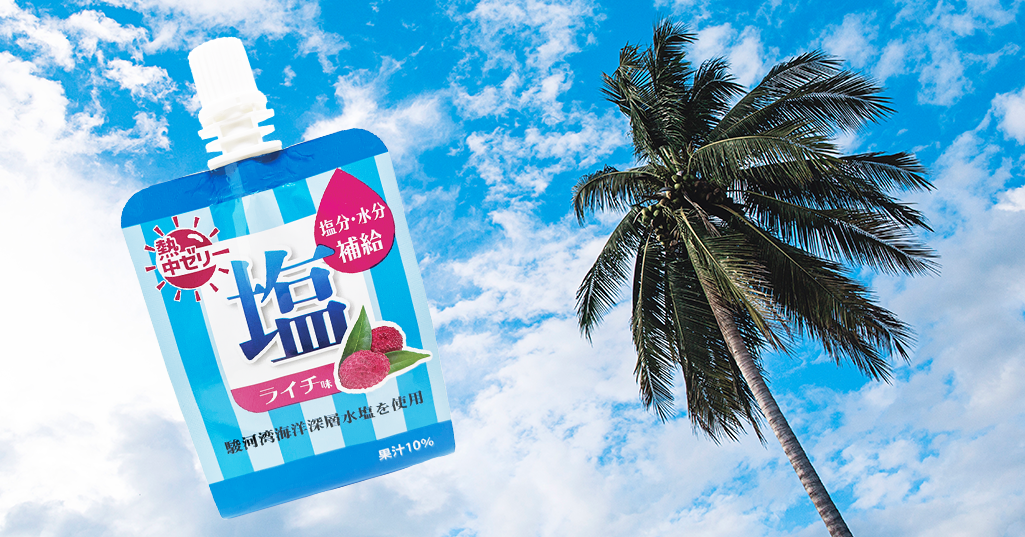 Since 1999, we have been manufacturing mainly jelly-based food and processed seafood products while distributing imported pea and soy protein products. In addition to our own national brand (NB) products, we also handle products under private labels (PL) of many major chain stores.
While our headquarter is in Osaka, we produce Halal-certified products at our affiliated company in Yaizu, Shizuoka.
Our journey to Halal certification began with the frequent queries received at trade fairs, like "Do you use gelatine, made mainly from meat and bone meal, in your jellies?".
Moreover, Japanese supermarkets we custom-manufacture their PL products for are now entering the Malaysian and other Southeast Asian markets one after the other. We acquired the certification to ensure Muslims can enjoy our products at ease.
As we have already acquired FSSC 22000 certification, meeting all the hygienic standards, the Halal certifying process went very smoothly. Taking this opportunity, we are looking into actively expanding our Halal-certified products overseas from now on.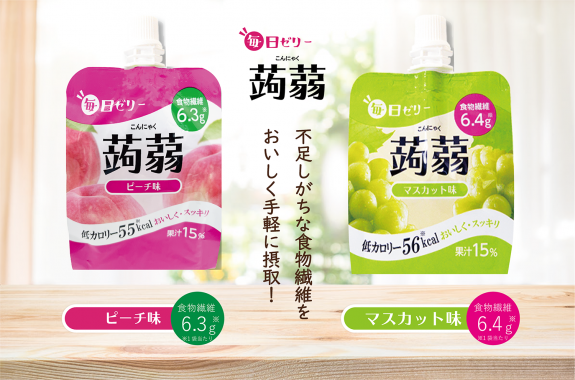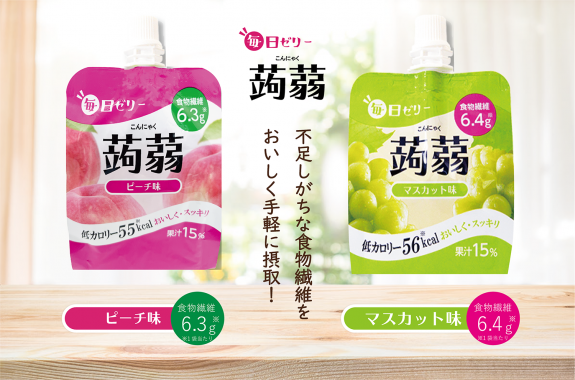 click photo to enlarge
We currently have 25 Halal-certified jellies, all of which even the gelling agent itself is plant-based, and no animal-derived ingredients are used.
Not only do they taste delicious, but they are also highly functional for the health benefits, designed to be easier to eat, all at an affordable price.
For example, the Daily-Jelly Konjac Muscat Flavour, made from konjac, contains 6.4g of dietary fibre.
For women in their 20s and 30s, the MHLW sets a daily intake target of 18g of dietary fibre. However, the average dietary fibre intake reported is only 12g, which is 6g less than the target amount.
By eating one of our Daily-Jelly Konjac every day, calculations show that you can cover up that missing amount.
At breakfast, you may even enjoy it with plain yoghurt for a healthy and tastier breakfast, with just the right amount of sweetness and dietary fibre.
Other products from our extensive lineup include "Nechu Jelly" (jelly to cool off the heat) using Suruga Bay deep sea salt with its rich minerals and nutrients; "Supply Charge", convenient for when you don't have time to eat; the pouch-type "Coffee Jelly / Tea Jelly Drink".
You can store our products at room temperature for a long time. All kinds– jelly, rare cheesecake, zenzai, etc.–can be stored at room temperature. They have a shelf life of 7-12 months, making them well-suited for export.
We currently sell our products in Southeast Asia, including Malaysia, aiming to introduce the Halal-certified products to future supermarkets and other establishments that will expand abroad.
In addition, we also offer "pea meat" as an alternative meat ingredient. While soy meat substitutes are the mainstream in Japan, our "pea meat" holds great appeal for being completely GMO-free, allergen-free, plus Halal-certified. With the growing demand for sustainable plant-based food, we believe this non-GMO pea meat will draw more and more global attention in the coming times.
We would absolutely love for many Muslims to enjoy our Halal products deliciously with confidence!
< Company Profile >
Company name: SEIU Co., Ltd.
Head office: 6F O-ku Purio-Tower, 1-2-30 Benten, Minato-ku, Osaka
Business outline: Domestic production, import/distribution of confectionery, foodstuffs and processed marine products
Official HP: SEIU Co., Ltd.
Online shop: SEIU Official Shop / Rakuten
*1 Japan Islamic Trust (JIT): a Japanese Islamic body accredited and recognized by EIAC, Malaysia's JAKIM, the Central Islamic Council of Thailand and the Halal standard Institute of Thailand , Ministry of health Qatar and The Saudi Food and Drug Authority (SFDA) Kingdom of Saudi Arabia.


We have a network of Japanese companies keen to expand into the Halal market in Malaysia & Indonesia.
If you are interested in connecting with sustainable technology companies in Japan, simply JOIN the network from below. We will match the right one for you!