Halal dessert with Japanese treats, Expo 2020 Dubai
Sushiroad by Banpaku, the Japan Pavilion restaurant at Expo 2020 Dubai, includes WAKABAYASHI SENBEI products in some of its desserts.
The desserts use senbei bearing the revolving sushi restaurant SUSHIRO logo and its official character on its surface. Senbei is a type of Japanese rice cracker.
They include vanilla and green tea cream fillings. And the ingredients used are halal-compliant.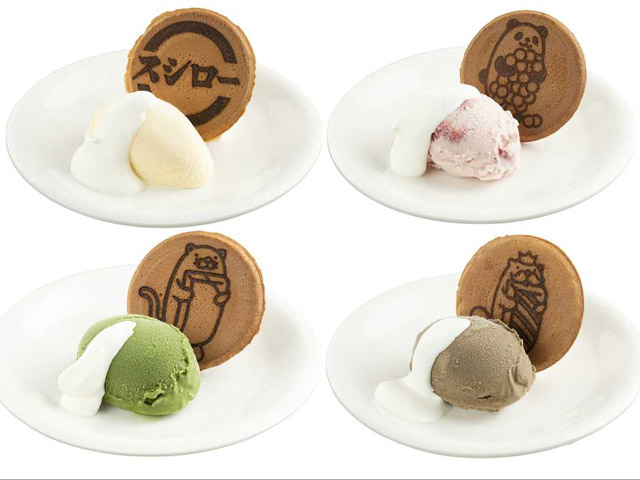 Sushiroad by Banpaku is the Japanese restaurant opened at the Expo 2020 Dubai by SUSHIRO, a famous revolving sushi restaurant chain in Japan and the sole Japanese restaurant chosen to participate in the expo.
Related Article:
Expo 2020 Dubai: Sushiro restaurant to open at Japan Pavillion
What to expect at Dubai EXPO's Japan Pavilion
120 menus for Dubai Expo, Sushiro first halal challenge
---
Salam Groovy Japan introduces Japanese products and services for the Islamic market in English and Japanese. Follow us on our social media and keep up-to-date with the latest news.
Follow @Salam_GJ