Must-Visit Tokyo 1-Day Itinerary: 6 Recommended Places for You
You only have one day to explore Tokyo? Don't worry, I will make it possible for you! Here is a one-day suggested itinerary trip around Tokyo. Have fun!!
1. Ueno
We are going to start the day from UENO. Ueno has so many to offer, such as going to Ueno Park where you can find Ueno Zoo (you can meet pandas too!), museums and more there.
Or, you can visit Ameyoko Street to get good bargains for your souvenirs. Oh yes, there are halal foods here too!
2. Asakusa & Sensoji Temple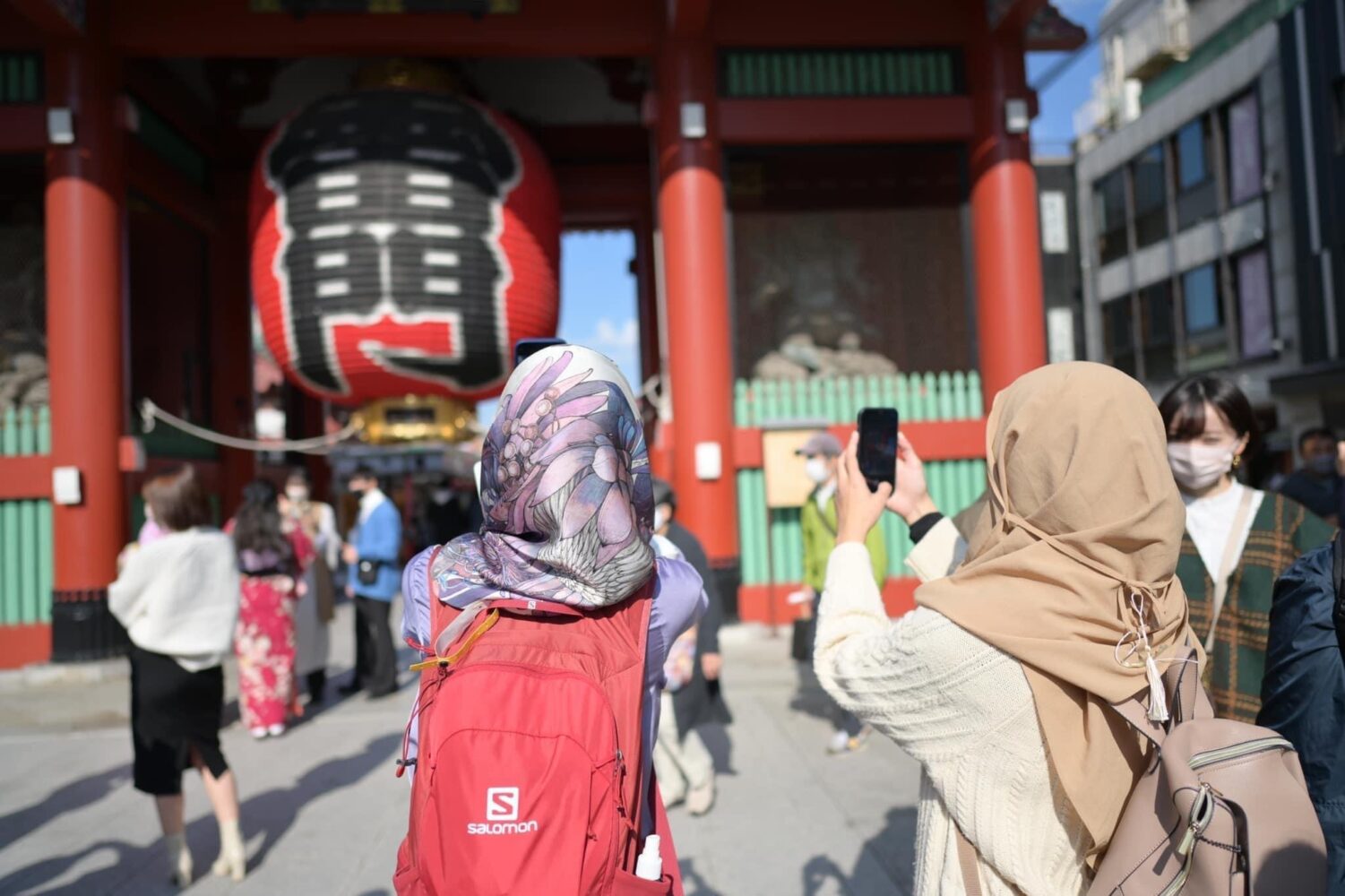 After that, you can take the subway from Ueno Station to ASAKUSA. Here, you can visit Sensoji Temple, which is super famous for its big red entrance (Kaminarimon) and Nakamise Street. In Nakamise Street, you can buy souvenirs, try street foods (some are Muslim-friendly) and so on.
With a long history, this place is a must for tourists. You can also get delicious manju (a traditional Japanese confection) on Nakamise Street. Do give it a try!
3. Akihabara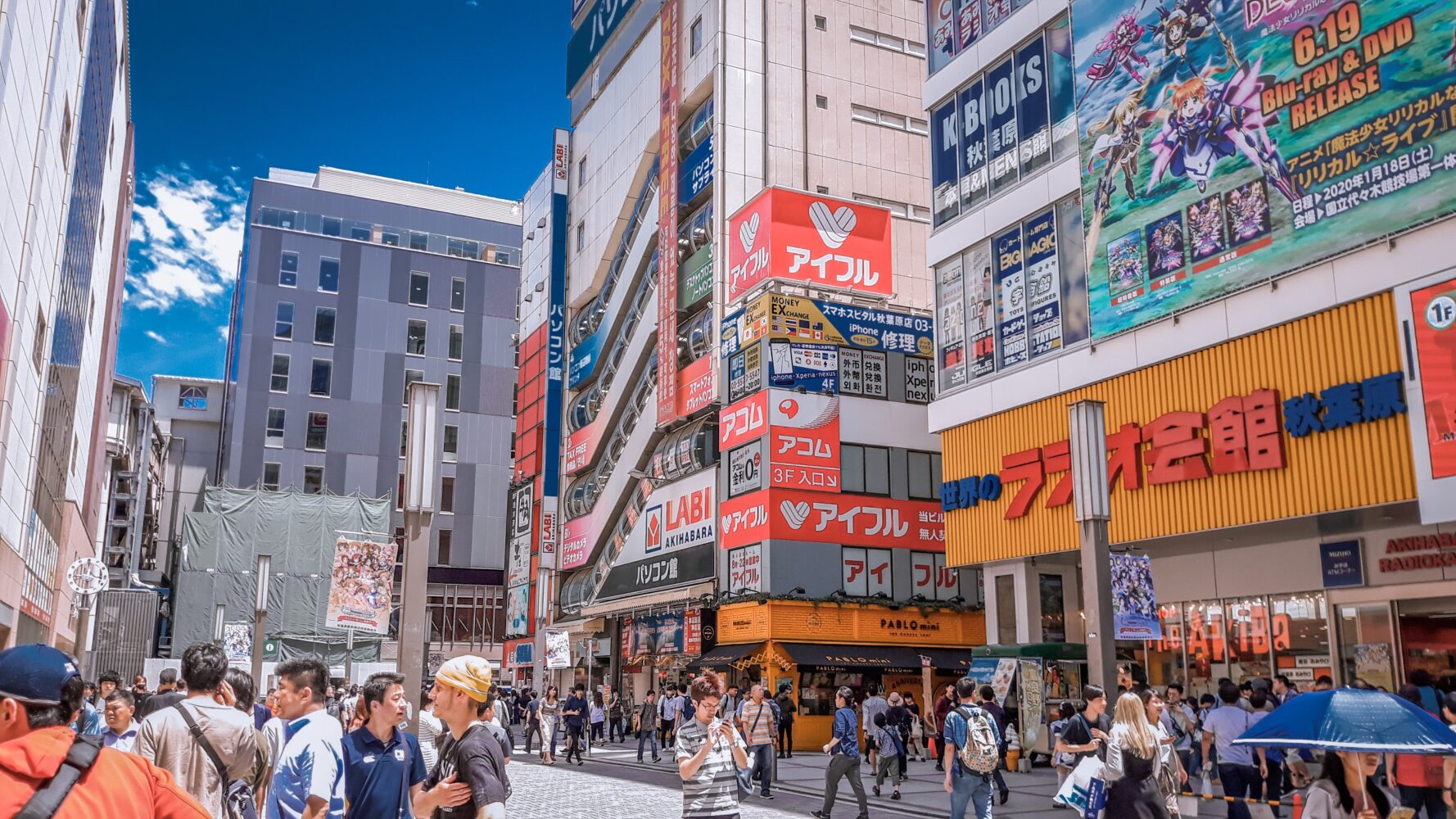 Next, we are moving to the modern part of Japan— AKIHABARA. Here you can find many latest tech devices at a good price, with all kinds of electronic gadgets and appliances available. You can find people with cute costumes along the street here as well!
4. Ginza

How about getting a sip of delicious coffee in GINZA while watching futuristic cars at the Nissan showroom?! After strolling around in Akihabara, you can visit the Nissan showroom in Ginza. At level 2, you can relax as you're sipping your coffee in its futuristic showroom.
Apart from that, Ginza is so famous for its high-end brand boutiques. If you are a fan of Chanel, LV and some other high-end brands, Ginza is a must-visit spot!
5. Shibuya
Have you ever heard the story of the loyal dog 'Hachiko'? Or maybe experience the busiest junction in the world? Well, SHIBUYA is the place!
From Ginza, you can visit Shibuya to experience the busiest crossing in the world. In front of the Shibuya Station (you have to exit via the Hachiko exit), you will find the Hachiko statue, where the loyal dog Hachiko waited for his master even after his master passed away.
6. Harajuku
Our final destination is seeing Japanese pop-culture in HARAJUKU Takeshita Street! From Shibuya, you can just take a train to get here. At Takeshita Street, just in front of the Harajuku Station, you will find many shops selling many cute items. Not to mention, lots of dessert shops too!
Tokyo is indeed so large. Make sure to wear proper shoes before exploring Tokyo in a day! But I think the most challenging part– when covering many places in one day –is you might be confused to post which photos are the best because you will take so much!! ; )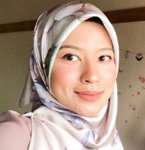 Zunita Ramli
, Writer & Managing Director, Zaineeta Global PLT.
Graduated from Faculty of Engineering, University of Melbourne. She worked as a network engineer for a few years, then realized her passion in business and the beauty industry. Focusing on beauty lines, Tokyo Organic skincare (Made in Japan) offers halal skincare that only uses natural ingredients. She also likes to write articles, especially about Japan. Her articles has been featured many times in various websites, such as travel, life, and business.
Related Article:
5 Popular Halal/Muslim-friendly Food in Japan
Halal Wagyu beef course for Muslims is back at Japanese restaurant GONPACHI
Ultimate halal chicken ramen, Halal Ramen Toribushi opens in Okachimachi


We have a network of Japanese companies keen to expand into the Halal market in Malaysia & Indonesia.
If you are interested in connecting with sustainable technology companies in Japan, simply JOIN the network from below. We will match the right one for you!