Chasing the Blossoms: Discover Japan's Top 5 Stunning Hanami Destinations
Hanami, or cherry blossom viewing, is a beloved tradition in Japan. During spring, cherry blossoms bloom all over the country, creating beautiful pink and white canopies that draw visitors from around the world. Here are five of the best hanami spots in Japan!
1. Shinjuku Gyoen (Tokyo)
Shinjuku Gyoen is a large park in the heart of Tokyo that features over a thousand cherry trees. The park has a variety of cherry blossom varieties, including early blooming and late blooming trees. So visitors can enjoy the blossoms for an extended period.
There are also several different types of gardens within the park, including a traditional Japanese garden and a French garden.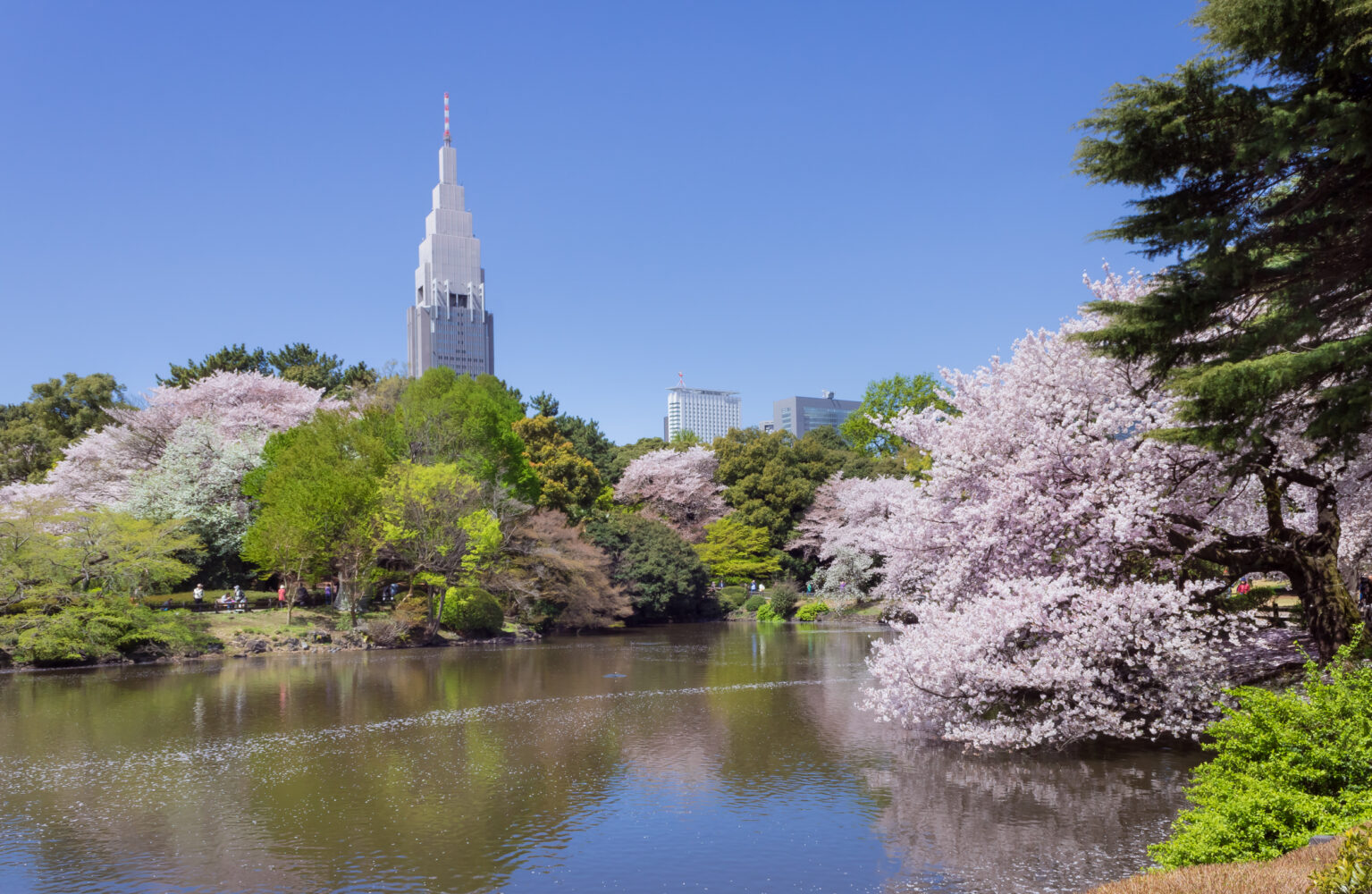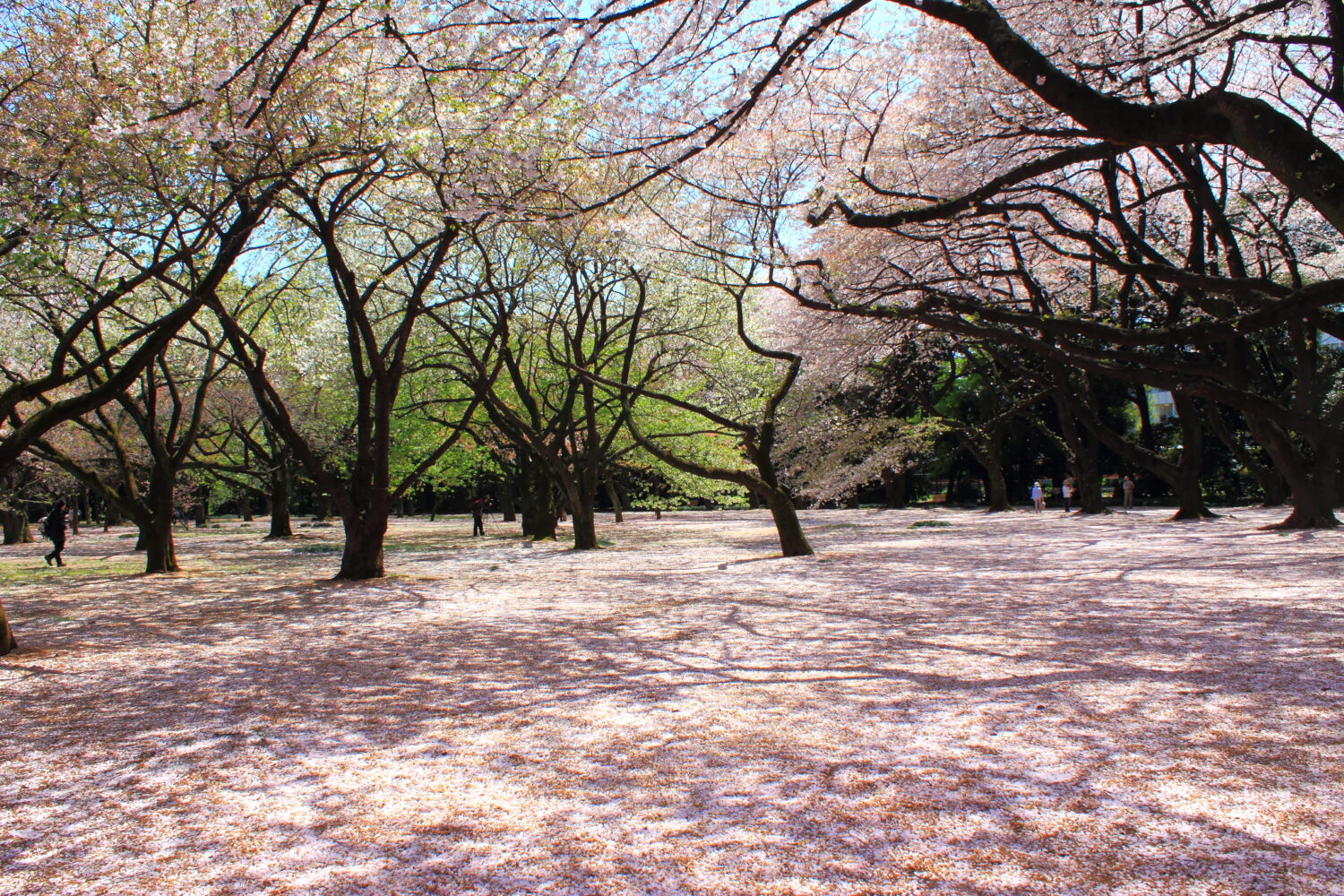 2. Mount Yoshino (Nara)
Mount Yoshino is a mountain in Nara covered in cherry trees. The mountain has been a popular hanami spot for over a thousand year, and is considered one of the best places to see cherry blossoms in Japan. The trees bloom in stages, with the lower slopes blooming first and the higher slopes blooming later, creating a beautiful gradient of pink and white blossoms.
3. Philosopher's Path (Kyoto)
The Philosopher's Path is a picturesque walkway that runs alongside a canal in Kyoto. The path is lined with hundreds of cherry trees, making it one of the most popular hanami spots in the city. The cherry blossoms reflected on the water is so stunning!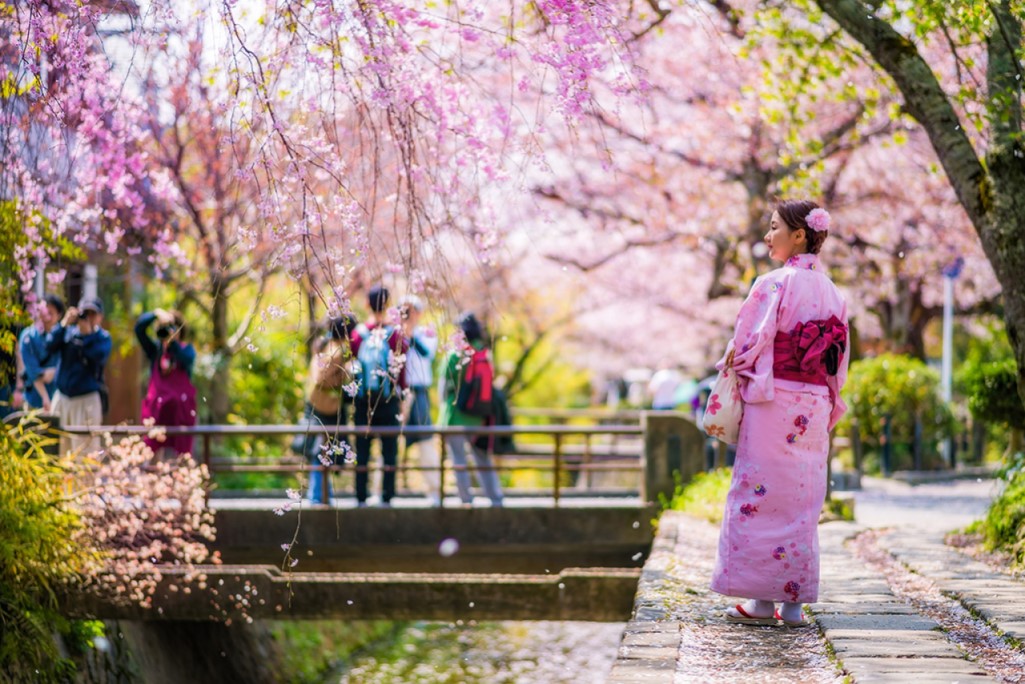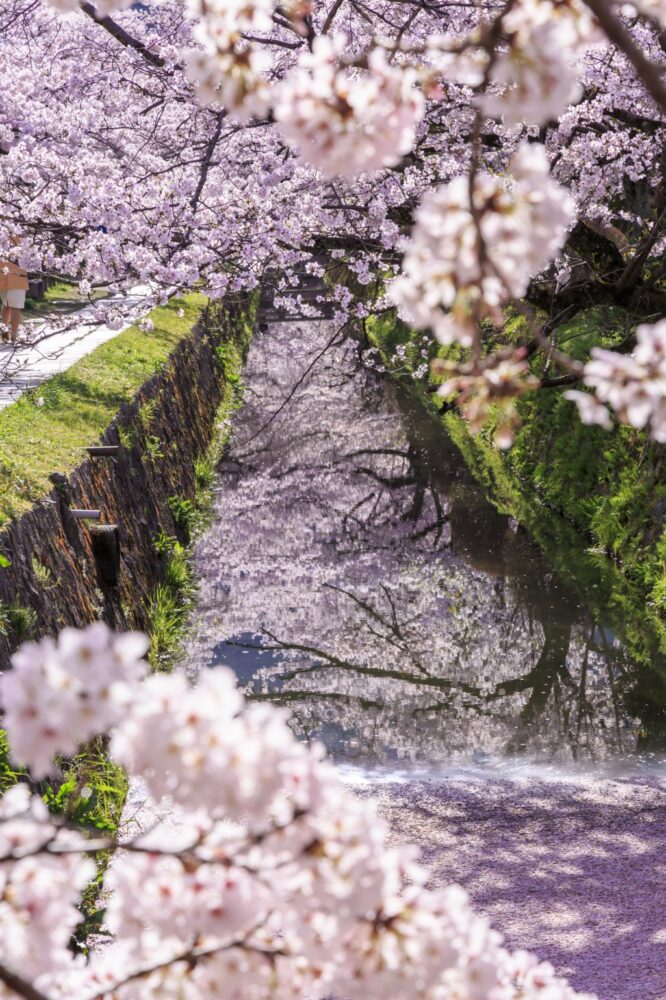 Image of lady in kimono (Source: Tom Bricker via Travel Caffeine)
4. Himeji Castle (Hyogo)
Himeji Castle is a UNESCO World Heritage Site famous for its stunning white walls and elegant architecture. During the cherry blossom season, the castle is surrounded by a moat that is lined with cherry trees. The contrast between the white castle walls and the pink-white blossoms is just breathtaking.
5. Hirosaki Castle Park (Aomori)
Hirosaki Castle Park is a large park in Aomori famous for its cherry blossoms. The park has over 2,500 cherry trees, including some rare varieties. And it is considered one of the best places to see cherry blossoms in northern Japan.
The park even has a beautiful castle that is illuminated at night during the cherry blossom season.
Japan boasts a wealth of picturesque spots perfect for enjoying the beauty of cherry blossoms during the spring season. This longstanding Japanese tradition of commemorating the arrival of these exquisite flowers is set to endure for many generations to come.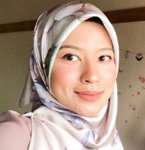 Zunita Ramli
, Writer & Managing Director, Zaineeta Global PLT.
Graduated from Faculty of Engineering, University of Melbourne. She worked as a network engineer for a few years, then realized her passion in business and the beauty industry. Focusing on beauty lines, Tokyo Organic skincare (Made in Japan) offers halal skincare that only uses natural ingredients. She also likes to write articles, especially about Japan. Her articles has been featured many times in various websites, such as travel, life, and business.
Also See:
Cherry blossom forecast 2023: Get ready to greet 'sakura' season in Japan again
Kobe travel guidebook for Muslims out now (There's halal Kobe beef too!)
Halal apple cider vinegar from cask-aged whole apples, 110 y.o. pro Kanesho


We have a network of Japanese companies keen to expand into the Halal market in Malaysia & Indonesia.
If you are interested in connecting with sustainable technology companies in Japan, simply JOIN the network from below. We will match the right one for you!