Donation of crowdfunded food aid complete
To support Muslims in Japan struggling in the Covid-19 pandemic, we conducted a crowdfunding project on LaunchGood from October to November 2021.
We collected USD2,383 (about JPY280,000), and many thanks again to all those who supported it. THANK YOU.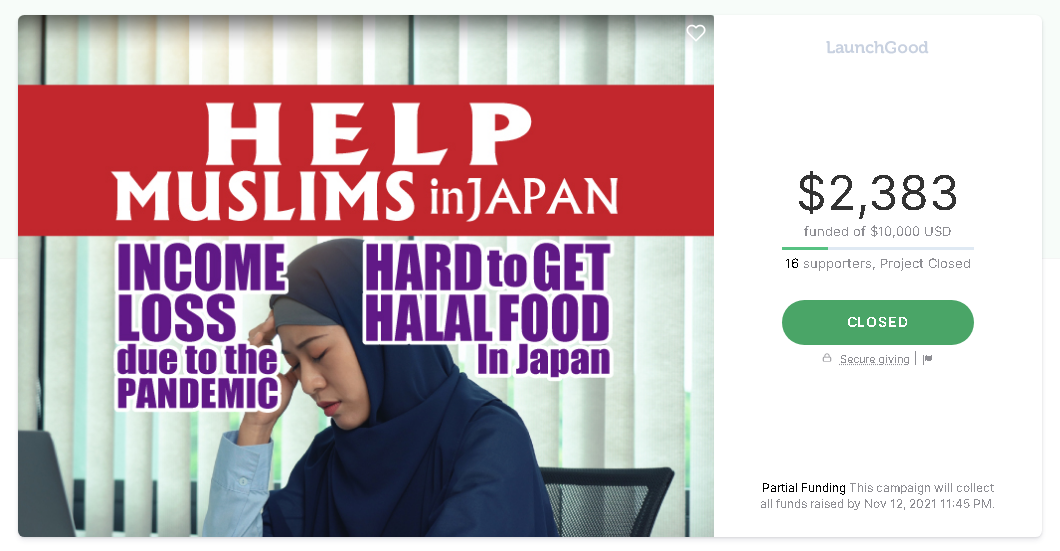 With your generous donations, we have donated Halal food and feminine hygiene items to a total of 462 Muslim students and mosque-goers through these organisations.
・Tokyo University of Foreign Studies
・University of Electro-Communications
・Kobe University
・University of Tsukuba
・Akita University
・Beppu Muslim Association
Thank you to all the universities and mosques for cooperating in the distribution.
Here are some of the photos during the distribution, courtesy of the organisations.
Tokyo University of Foreign Studies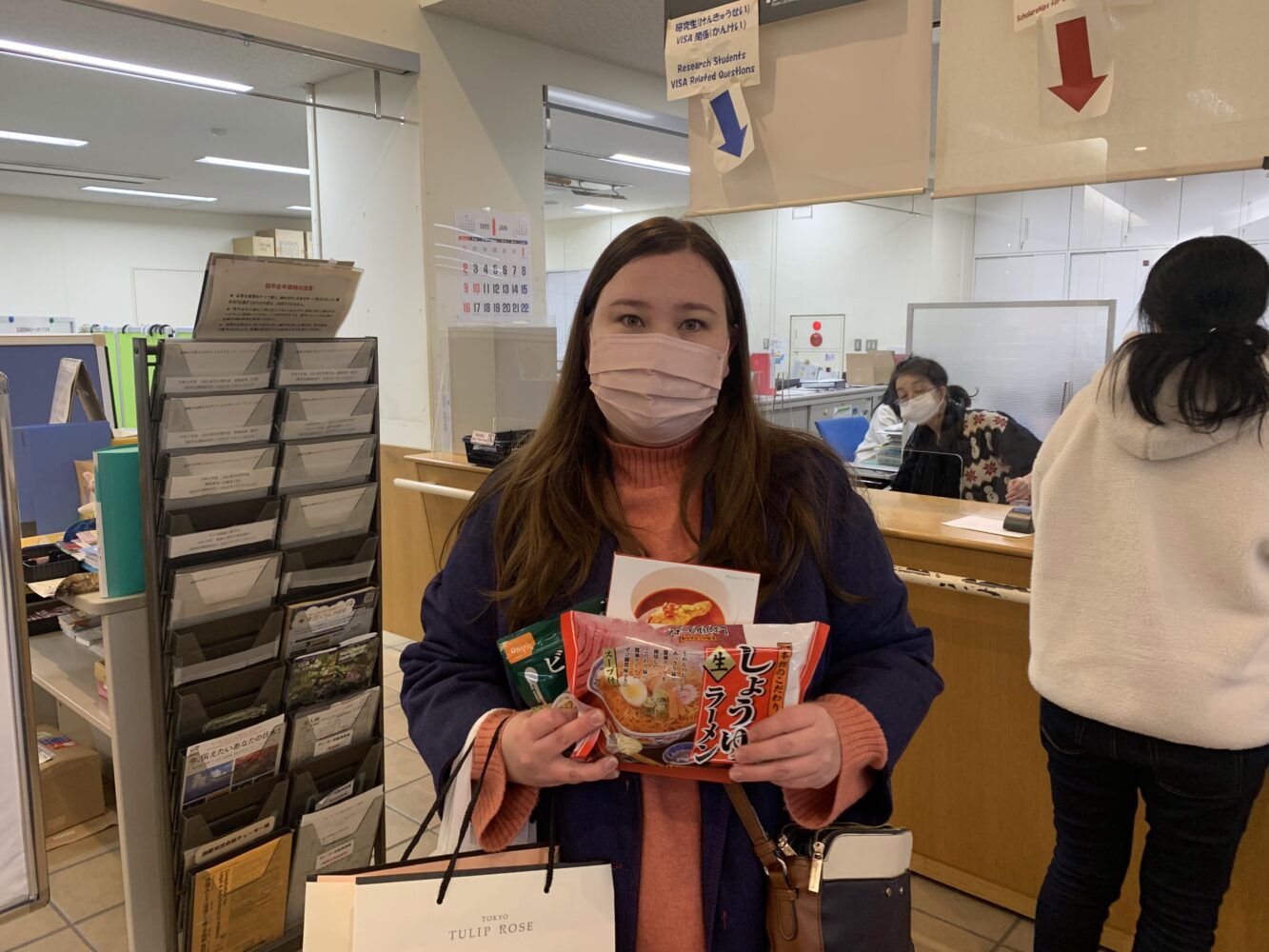 "I enjoyed the Halal food from Salam Groovy Japan.
Thank you very much", one of the comments we received.
We hope this could be of some help to them.
University of Electro-Communications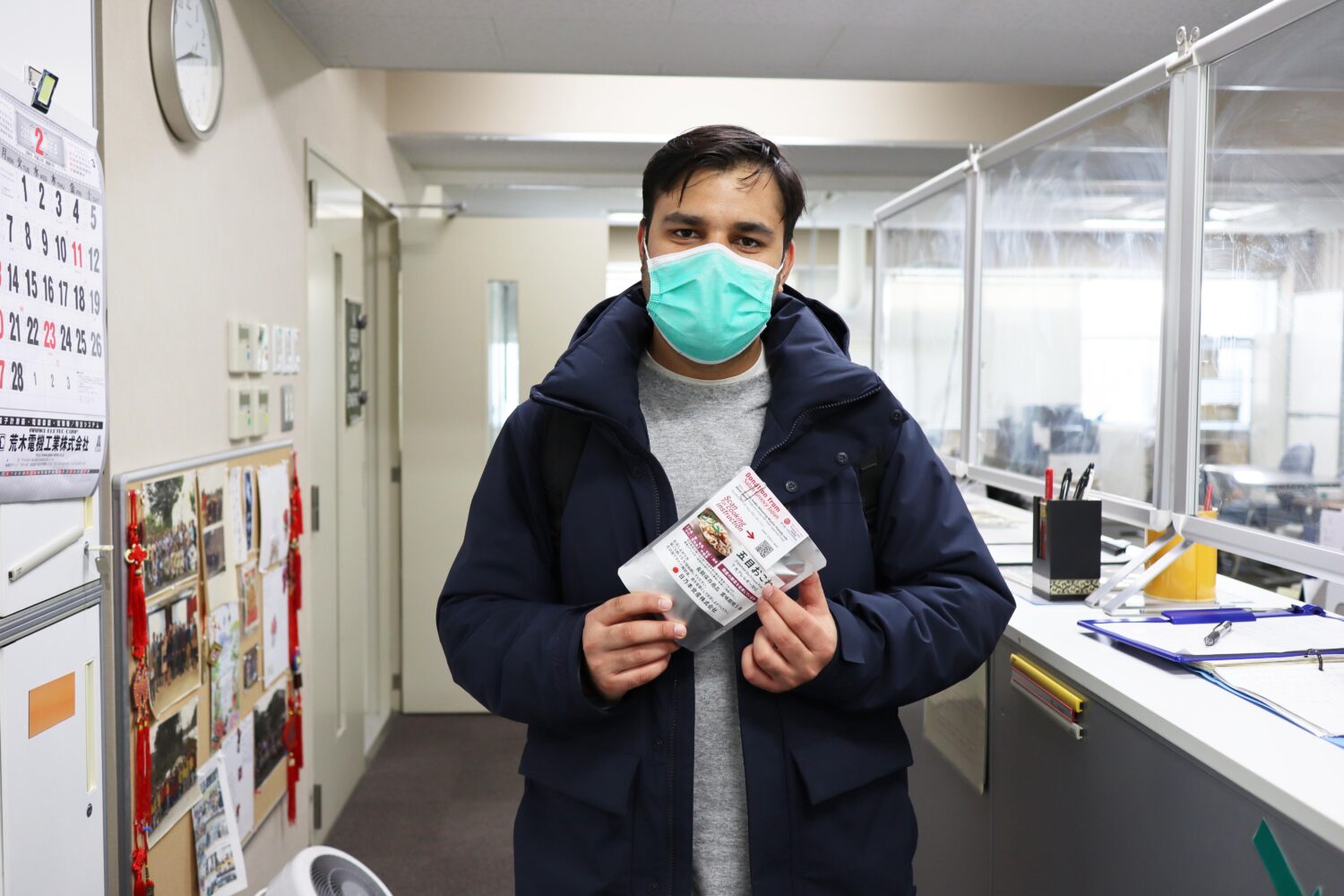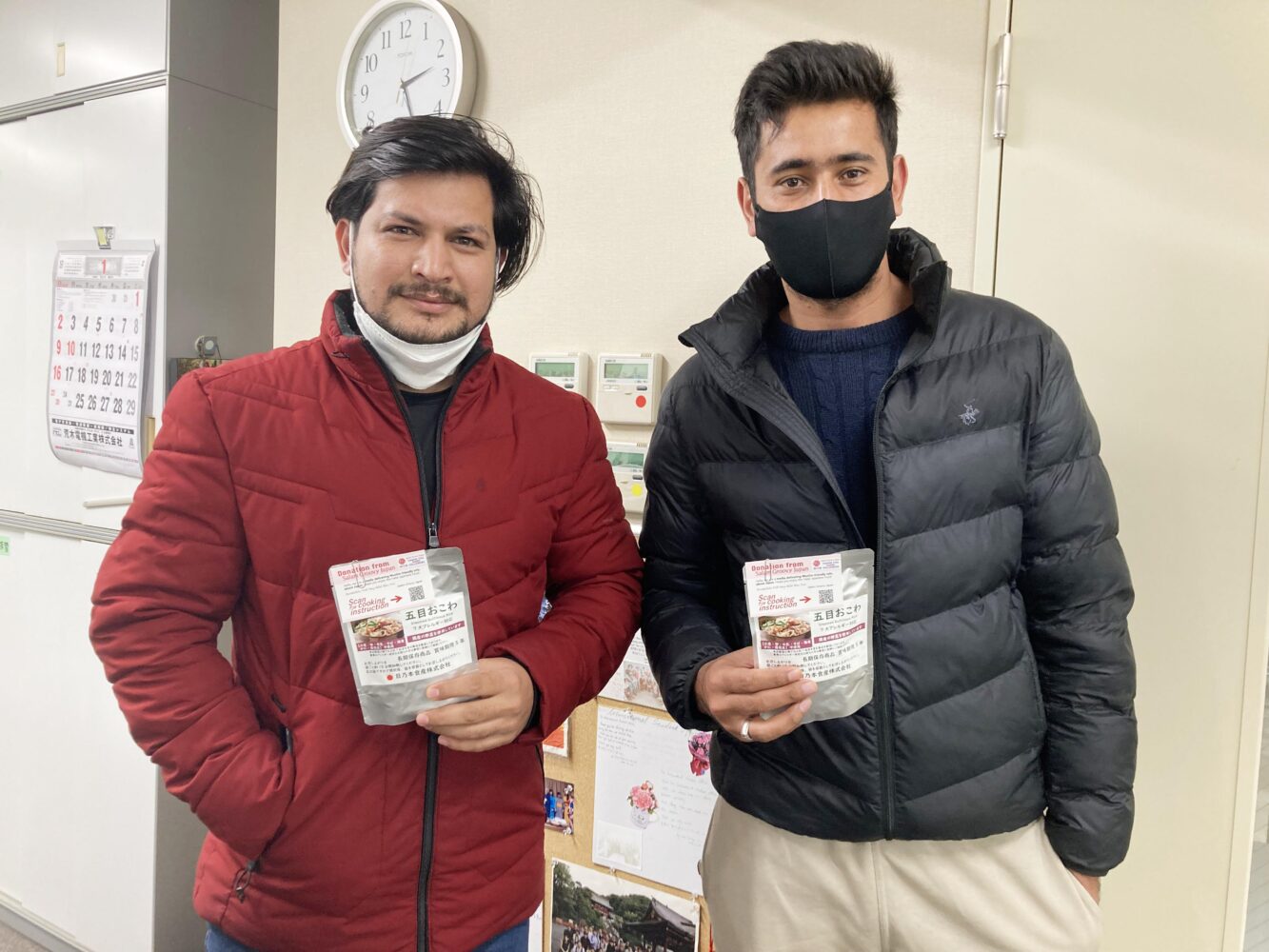 We received many comments from the students.
Here are some of them.
Student A
Fortunately, I have noticed that most Japanese possess a very helping nature for mankind regardless of race, gender, or religion. UEC shown keen interested in facilitating Muslim students in every aspect beyond to their limits. Recently the availability of halal food in the Main cafeteria is one example.
In the same context, J-LINE Co., Ltd distributes a halal food among Muslim students realizing the inconvenience of halal food. We are very thankful to J-LINE Co., Ltd for your care for Muslim students staying in Japan.
Student B
Meal was literally good and the act of distributing food in the time of crises among needy people is great deed of kindness (JazakAllah Khair). May you all be blessed with good health and happiness and grant you jannah in afterlife. Ameen
Kobe University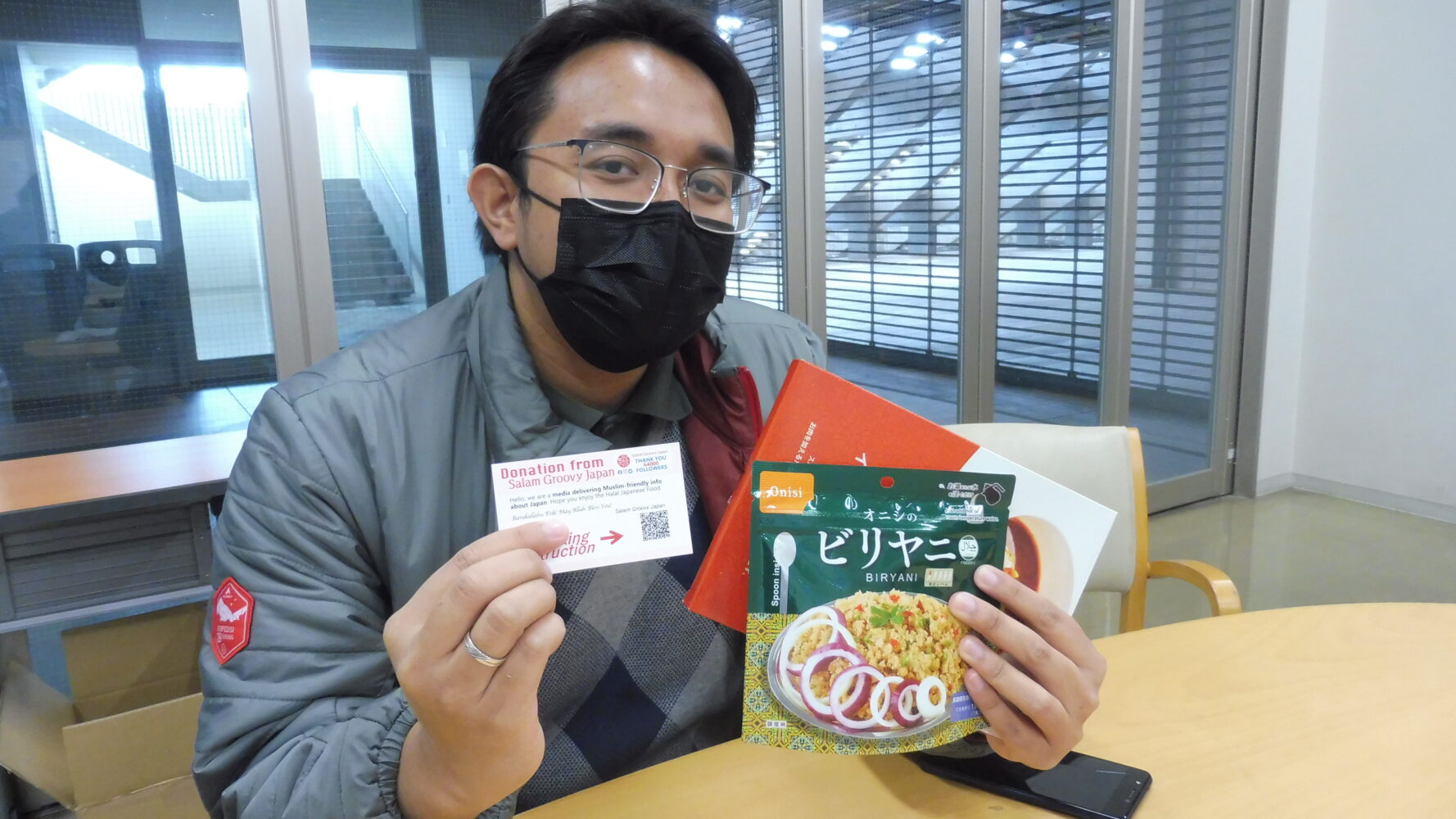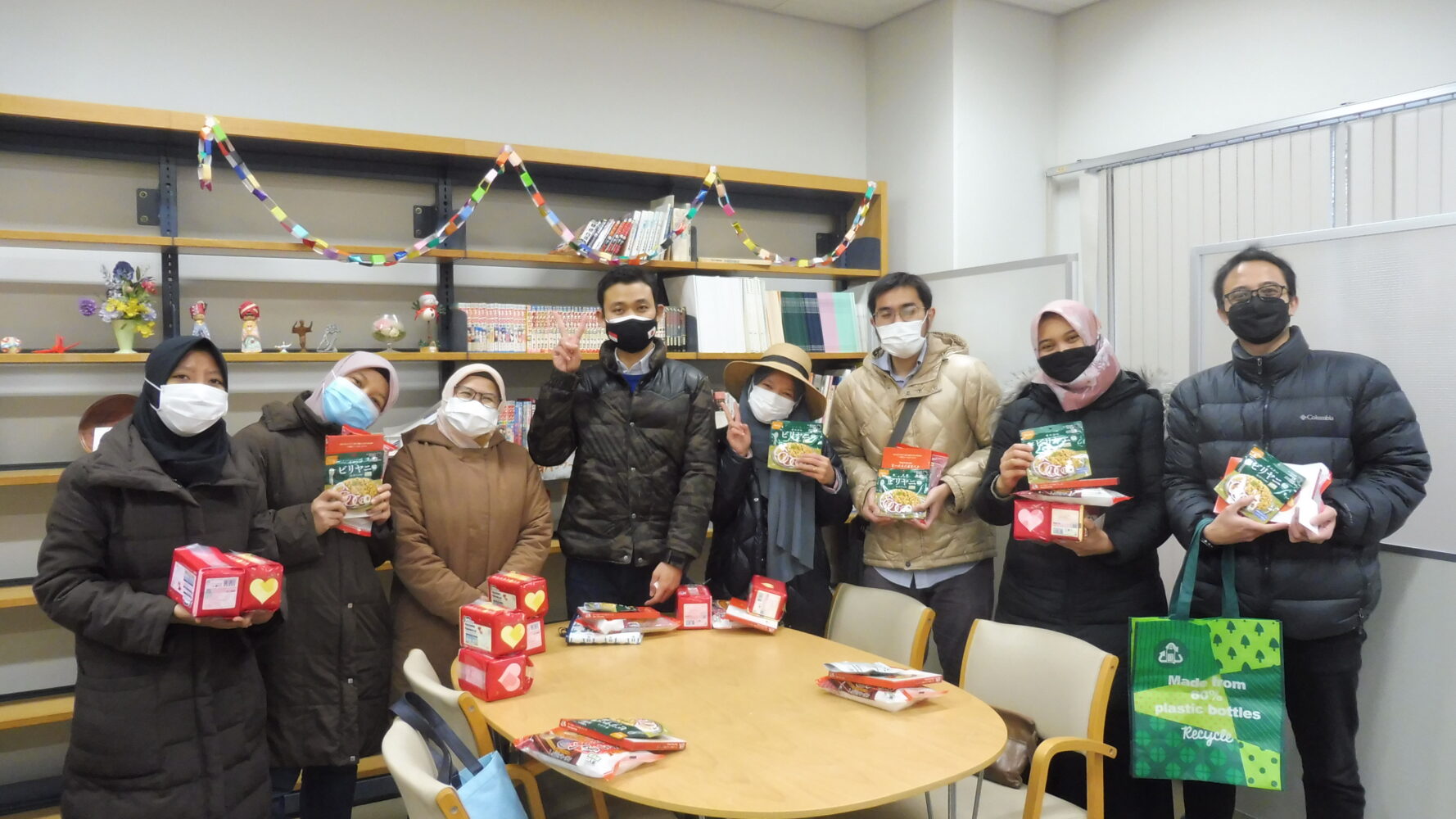 Some of the comments we received.
"I'm happy since halal ramen is rare."
'There are still very few halal food products in Japan, so I'm very grateful for this kind of occasion."
It is true that halal products are still limited.
We are gradually seeing a move towards accommodating Halal needs among our business contacts, and hopefully it will help make a more comfortable environment for Muslims to live in.
University of Tsukuba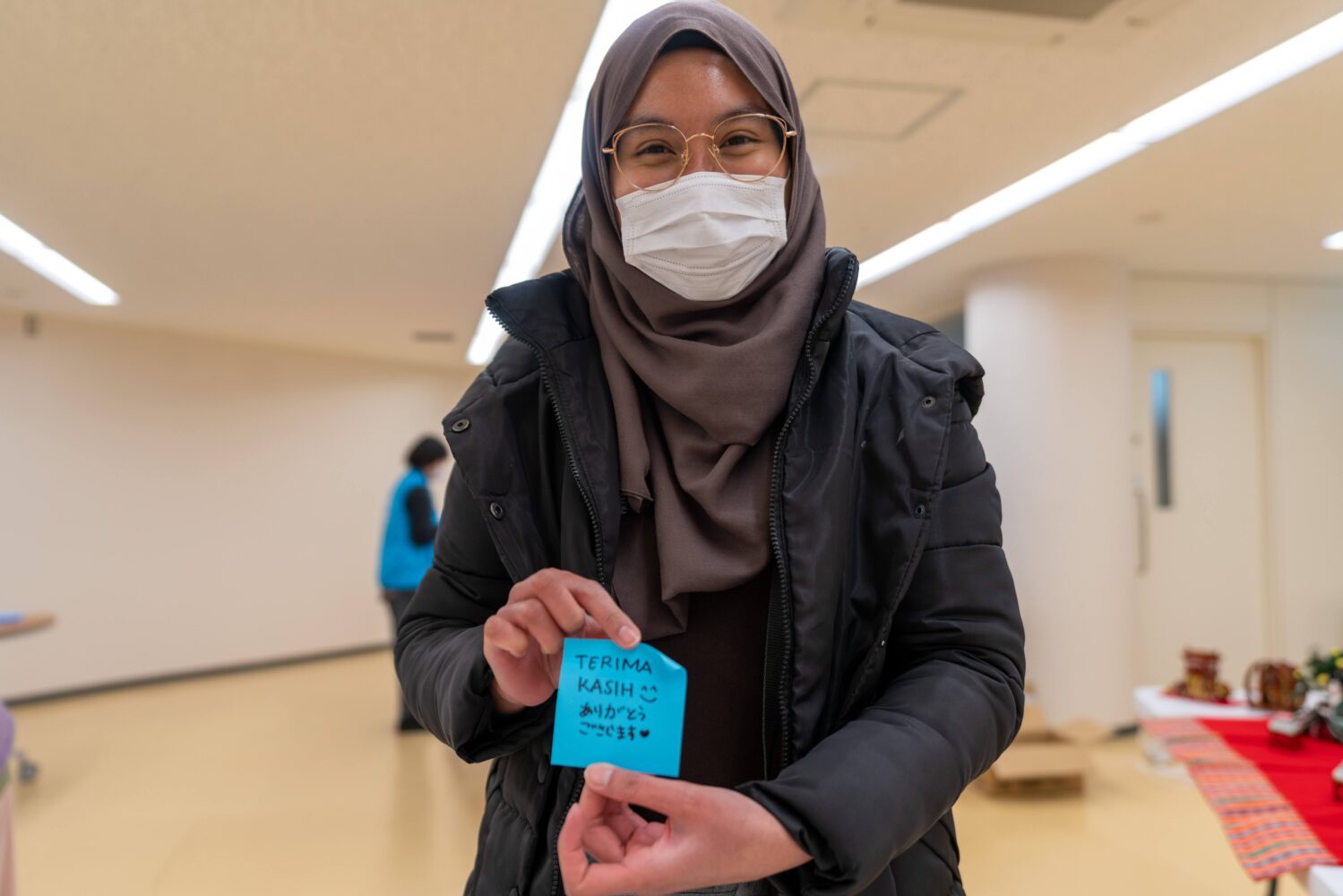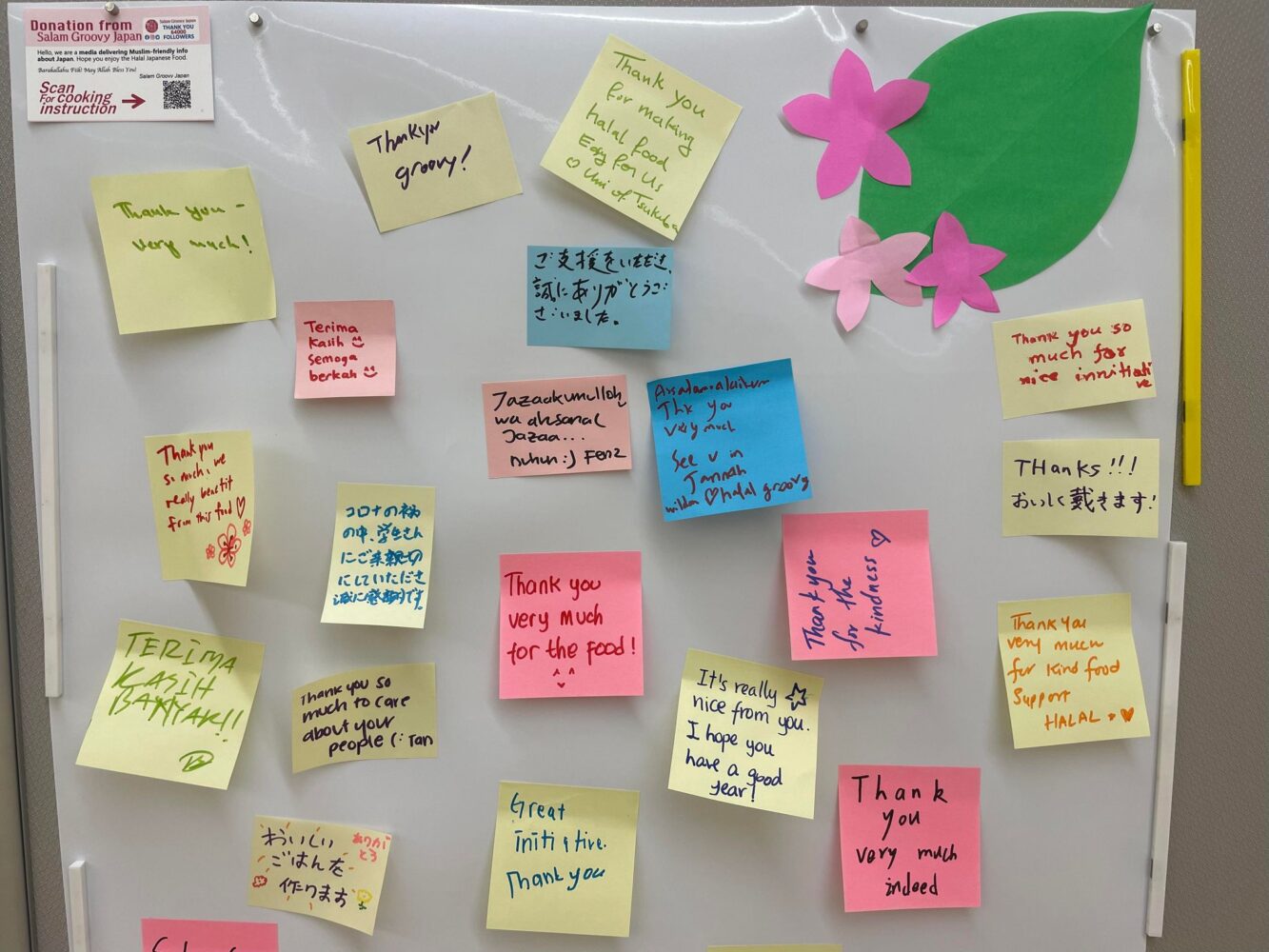 Thank you for the photos with the message cards.
May these reach to everyone who supported the crowdfunding project.
Akita University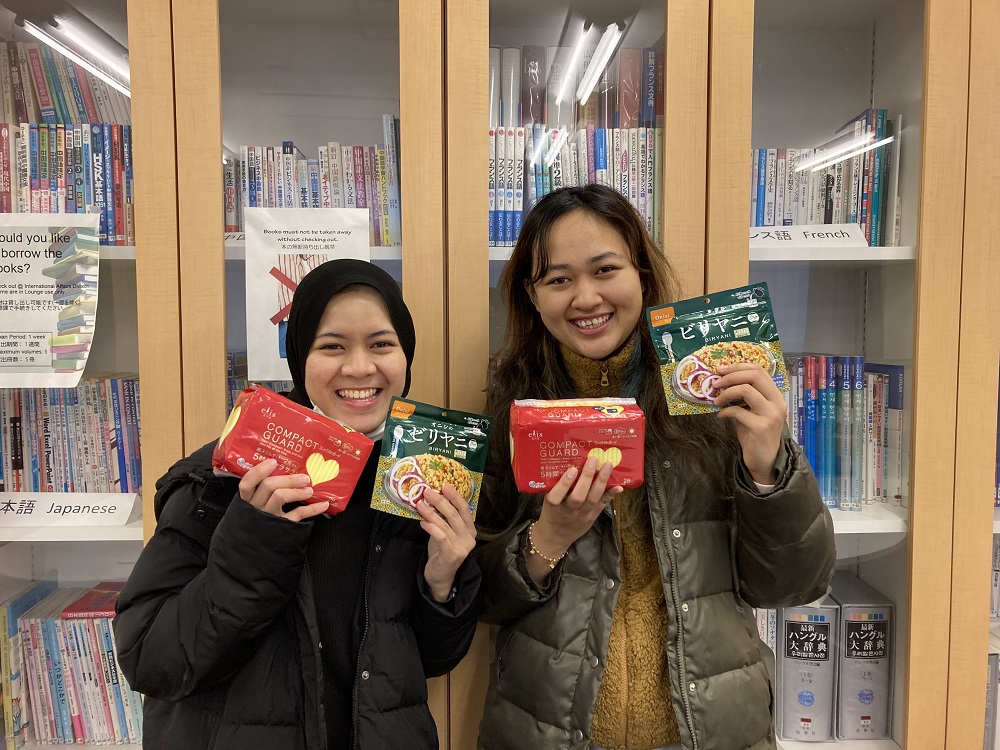 Comments regarding the biryani and sanitary products:
Thank you very much for the donations.
The biryani was really delicious. I think it is easy to eat it when you are hungry. The spiciness is just right, so it was good. Thank you so much!
Beppu Muslim Association
In making this donation, we would also like to thank JICE (JAPAN INTERNATIONAL COOPERATION CENTER) for introducing university to us. Thank you for your cooperation.

Thank you also
・Hinomoto Shokusan
・Momotaro Shokuhin
・Onisi Foods
・SD Impex Japan
・KANO., Co. Ltd.
for your cooperation with our purchase of the products for donation.
Moving forward, Salam Groovy Japan will continue to make donations and charity, social contribution efforts.
Your continued support and encouragement are what made this possible. As always, we are very grateful for them and please keep supporting us.
Related Article:
Life of Muslims studying in Japan in Covid19 pandemic
Wish to Aid Needy Muslims in Japan in COVID times
Crowdfunding to aid Muslims in need in Japan
Thank U: Crowdfunding for needy Muslims in Japan ends
Related Page:
Crowdfunding Project Page (LaunchGood)


We have a network of Japanese companies keen to expand into the Halal market in Malaysia & Indonesia.
If you are interested in connecting with sustainable technology companies in Japan, simply JOIN the network from below. We will match the right one for you!