Handout free Halal cup noodles, Malaysian sweets/sambal at Masjid Istiqlal Osaka
Hello, it's Muslimah staff Iman here!
On 9 December, I helped distribute free Halal cup noodles at Masjid Istiqlal Osaka (MIO), an Islamic facility (mosque) in Nishinari-ku, Osaka, so here's a glimpse of how it all went.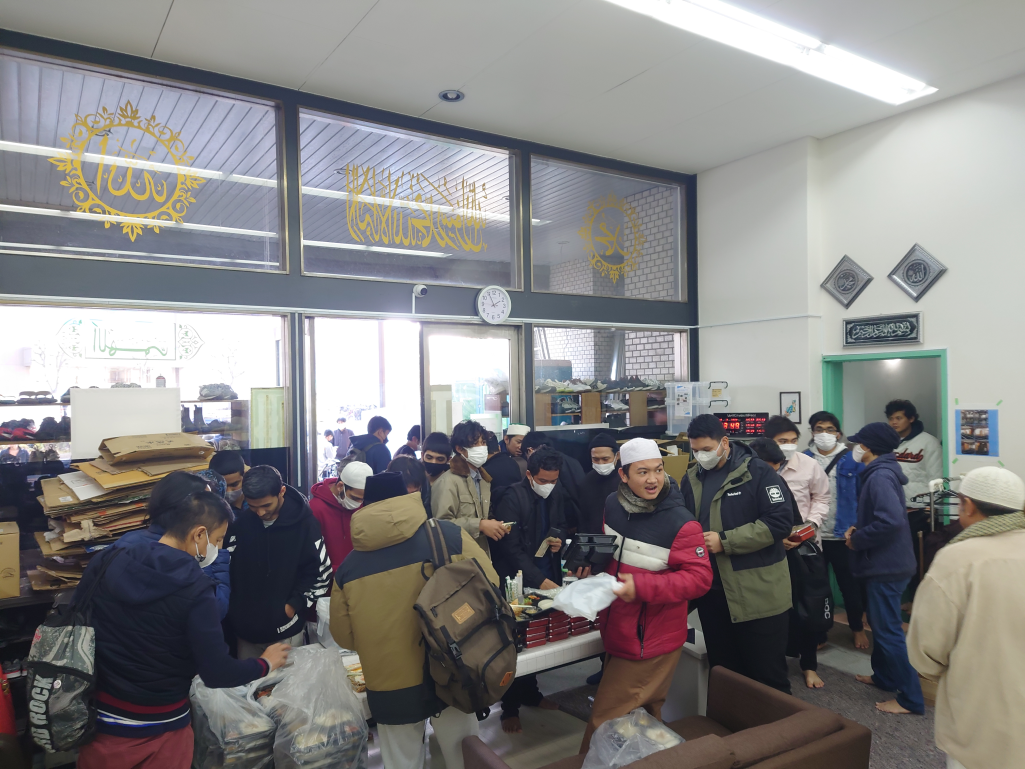 As it was Friday, the number of Muslims visiting MIO gradually increased after lunchtime for the Friday prayer. Around 2pm, people started forming long queues to get their packed lunches (bento).
Also on this day, a prominent Muslim imam/preacher from Saudi Arabia was visiting for Maghrib (sunset prayer), so you can expect even more people to gather here than the usual Friday prayers.
We handed out the Halal cup noodles 'Freedom Ramen' (Halal-certified by Singapore's MUIS), which is marketed by Tanaka Value+ in Japan, Malaysia and other ASEAN countries. The cup noodles are steadily gaining buyers (fans), thanks to the impact of its packaging design, concept and flavours that promote diversity in food.
Not that surprising, but a lot of people chose the Spicy Miso flavour because they wanted something spicy (haha).
Freedom Ramen was featured in the Nikkei newspaper. It will also be used as a food supply for disaster preparedness in Toyota City, Aichi Prefecture. With the future recovery of inbound tourism, and the need to accommodate Muslim tourists in Japan, it is becoming the focus of attention as a highly effective solution.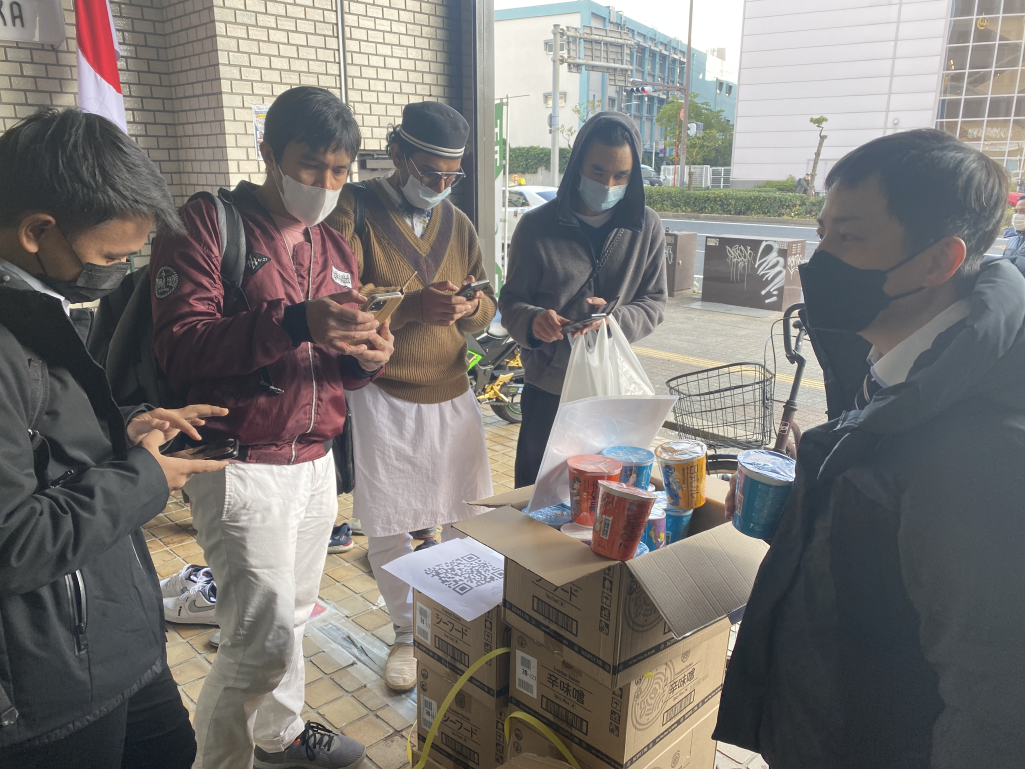 We conducted a simple survey along with the free cup noodles distribution at MIO this time. The results of the survey will likely be used as feedback for future product improvements, promotional activities and sales channel setting, to contribute in improving its Muslim hospitality.
On this day, we also gave out free Malaysian 'dodol' and 'sambal' (spicy chili paste). Dodol is a sugar palm-based sweet toffee-like confection commonly found around Southeast Asia and India. It is often served and eaten during Eid and other celebrations in countries like Malaysia and Indonesia.
Everyone was delighted to pick up a sample, with the original and durian flavours being the most popular.
Check out more photos from this event on our Facebook album!
Related Article
・Halal cup noodles to boost food diversity in Japan, Grit Capital
・Masjid Istiqlal Osaka opens in Osaka by Indonesian Muslim


We have a network of Japanese companies keen to expand into the Halal market in Malaysia & Indonesia.
If you are interested in connecting with sustainable technology companies in Japan, simply JOIN the network from below. We will match the right one for you!