Halal food vending machine in Chiba, To go nationwide
Vending machines are common in Japan, where you can easily buy items 24/7. The Chiba-based company iWorks now offers halal food in those handy vending machines.
Currently, there are about 100,000 to 200,000 Muslims (Islam believers) living in Japan. This wide gap in numbers is because there are no official statistics by religion.
Despite the temporary pause caused by the COVID-19 pandemic, Japan's Muslim population is predicted to increase as more trainees and students come to Japan from Indonesia and other countries.
One of the biggest issues Muslims face when living in Japan is food. Due to religious reasons, not all foods in Japan are safe to eat by Muslims, so they have to research what they can eat and get it themselves. While some shops do sell halal food (foods allowed under Islamic law), there are only available in some areas.
iWorks planned to set up vending machines that allow Muslims living in Japan to easily buy Halal food at any time. The vending machines will have items that can be stored at room temperature, with a unit price of less than JPY 500 (=USD 4.39), mainly instant noodles, cup noodles and snacks.
The vending machines have a standard specification and can operate immediately with a power supply available. The first machine will place in Chiba City. Applications to install it at other locations throughout Japan are currently open.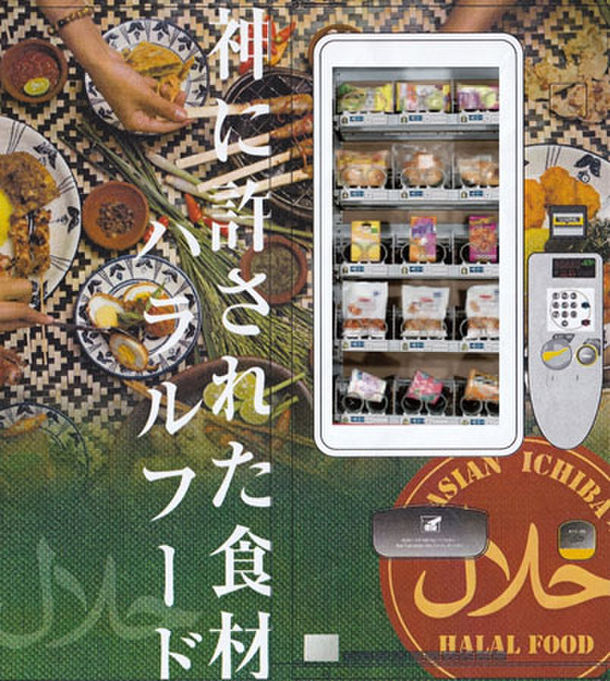 Halal Food Vending Machine Specification
Items/Quantity: 15 items/225 pcs – 18 items/270 pcs
Size: H 1,830 mm, W 857 mm, D 837 mm
Machine weight: 252kg
Insulation: 18°C±3°C
Electricity consumption: 201/201w
Includes various features such as waterproof, dustproof, anti-theft and UV protection
iWorks Co., Ltd.
Established: 2018
CEO: Koji Kuramasu
Services: Halal food sales, Distribution of Japanese language teaching materials for foreigners, Foreign staff recruitment, etc.
---
We have a network of Japanese companies keen to expand into the Halal market in Malaysia & Indonesia.
If you are interested in connecting with sustainable technology companies in Japan, simply JOIN the network from below. We will match the right one for you!