Halal sweets approved by the Sovereign Prince of Monaco, by JAT
The Halal-certified chocolate Chocolats Café Genshin, coated with Café Genshin designated by the Sovereign Prince of Monaco. Let's see the secret behind their popularity and the hot new product 'Bouchées de Genshin' with the manufacturer-distributor JAT's CEO, Keiko Oda.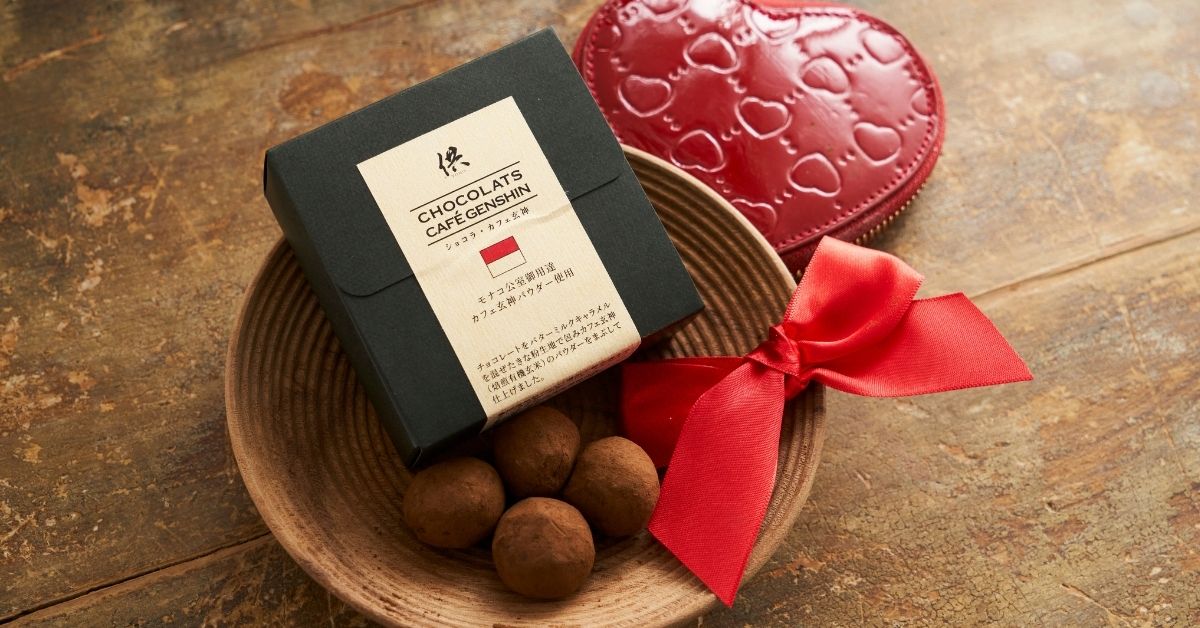 Chocolats Café Genshin was launched in December 2020 with an explosive success on Valentine's Day the following year. What made it stand out amongst the many chocolates out there was probably the reassurance provided by being Halal-certified, plus the keyword 'Sovereign Prince of Monaco'.
Of all the chocolates currently sold in Japan, ours is perhaps the only one with the Sovereign Prince of Monaco label.
Our star product is Café Genshin, an organic brown rice coffee, the only one in Japan granted to bear the prince's royal crest of Monaco as an 'official supplier of the Sovereign Prince of Monaco'. Made exclusively from home-grown [Japan] organic brown rice, it is CAFFEINE-FREE.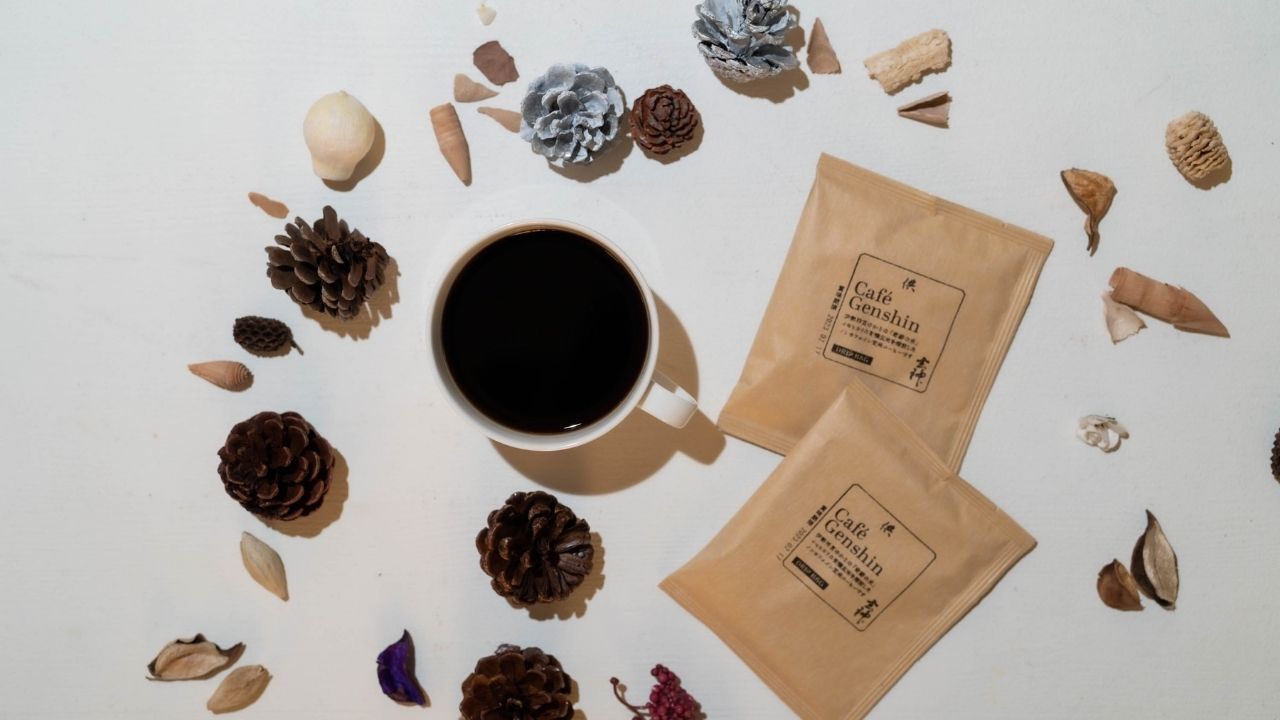 Around 2016, various events were held to celebrate the 10th anniversary of establishing diplomatic relations between Japan and Monaco. As a friend of mine opened a Japanese restaurant in Monaco, this connection led our company to plan and organise events uniting Monaco and Japan for the past 10 years. We have also made offerings to the prince with our products.
The restaurant owned by my friend is an official supplier of the Sovereign Prince of Monaco. The restaurant sells our rice, Café Genshin, natural sweets and other products. We even heard that members of the royal family have actually eaten our products. The Monaco company that we co-develop our products with has a licence to use the Sovereign Prince of Monaco's crest, allowing us to use it on our products also. I believe that the long-standing bonds we built over the years may have helped the locals to discover us as a rare Japanese product.
The birth of Chocolats Café Genshin dates back to our encounter with Watato, a manufacturer of Halal-certified kinako (roasted soybean flour) confectionery. After meeting at a business event organised by the Chamber of Commerce and Industry, we decided to co-develop a new product using our Café Genshin.
After much customisation by both parties, Chocolats Café Genshin was born with domestic kinako pastry and Café Genshin powder.
Bouchées de Genshin is a new product planned-developed in time for this year's Valentine's Day/White Day*1. It looks like chocolate but has no chocolate. It is gluten-free and sugar-free. Based on Gokabou, a sweet from the Kanto region, this product uses natural sweeteners such as mizuame (Japanese syrup) and dried persimmons. This is also a Halal-certified product.
Moving forward, we will continue to develop our products, adapting to various needs using the best ingredients and traditional Japanese culture.
Our strength lies in our ability to adapt to changes. So we are determined to keep improving our products to fit different countries with quality, reliable made-in-Japan food products.
<Company Profile>
Company name: JAT Inc.
Head office: 5F FORECAST Shinjuku SOUTH, 4-3-17 Shinjuku, Shinjuku-ku, Tokyo 160-0022
Business outline: Event planning and management / Wholesale, import-export of foodstuffs and miscellaneous goods.
Official HP: JAT Inc. (ENG)
Online shop: 供TOMO (ENG)
*1 White Day: the day when people who received chocolates on Valentine's Day gives back a gift (usually sweets) to the person that gave them the chocolate. It is celebrated on 14 March in Japan.
Related Article:
New Halal-certified Chocolate with Japan Organic Brown Rice
8th Halal Market Fair Report
Review: Halal snack from Japanese roasted brown rice


We have a network of Japanese companies keen to expand into the Halal market in Malaysia & Indonesia.
If you are interested in connecting with sustainable technology companies in Japan, simply JOIN the network from below. We will match the right one for you!