Meet Japanese business interested in Islamic market
Hello!
I'm Okuma, the editor-in-chief of Groovy Japan-a media platform connecting Japanese industry with the Islamic market via a business perspective.
I visited the Halal Market Fair held at Tokyo Big Sight for three days from 21 April.
On the 21st, Hashimoto, who handles business matching between Japanese and local companies at our Malaysian subsidiary, took the stage at the presentation time by the Malaysian Embassy.
The event is also covered by another staff member, will be uploaded to the website later.
I mainly focused on exchanging greetings with companies who had booths at the fair.
Let's start with the Malaysian corner, exhibited in the most massive space in that exhibition hall. You could feel the enthusiasm of those wanting to sell Malaysian products to Japan. But on one side, there were also many businesses with ideas to sell Japanese products to Malaysia and other nations worldwide.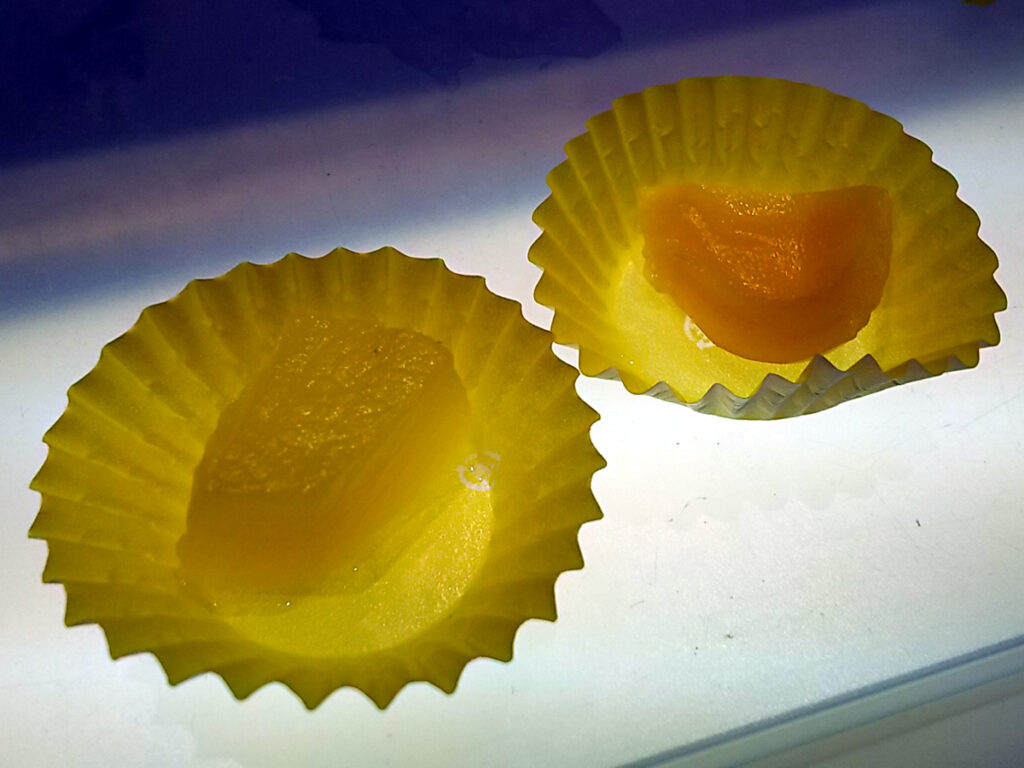 This is a Malaysian pineapple and jackfruit that I tasted by SS HALAL Co., Ltd., an import company accredited by the Malaysian government.
The corner is for acquiring sales channels in Japan; if there are any interested buyers, please visit the Malaysian booth.
Following this, I went around one by one to greet the Japanese companies.
I will report on each exhibitor at a later date. The one that caught my eyes personally was KINAKO SWEETS FACTORY, a manufacturer and seller of Japanese sweets coated with chocolate and roasted soy flour (kinako).
I had the chance to try these too, and I have to say that not only are they delicious, but they are also very filling.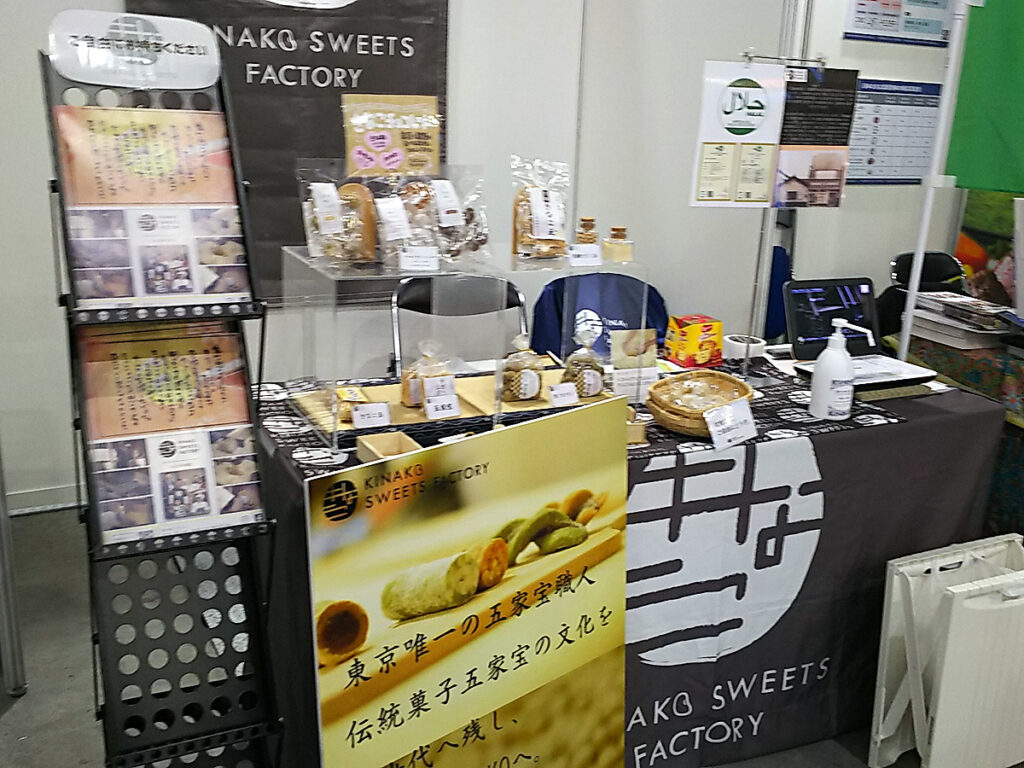 That is to say, I have a great love for chocolate. Once I open a bag of chocolate treats, I end up devouring them… until they are all gone.
Excuse me for going off-topic.
This company has acquired halal certificates for many of their Japanese sweets, including the one I tries. Plus, they are planning to expand their business overseas in the future.
As they have halal-certified products, I hope they will also consider Malaysia and Indonesia, where many Muslims reside.
Whether providing information on Islamic markets or supporting your expansion, creating a multilingual website, etc. Groovy Japan is ready to help.
I haven't had the chance to attend a large scale business matching event due to the pandemic, but it was a stimulating experience.
Thank you to everyone who exchanged contact with us.
・Halal Market Fair
[Seminar] Halal products not only for Muslim consumers on! Halal certification system, future potential of halal products (in Jap.)

On 21 – 23 April 2021, I will be speaking at the Malaysia Halal Business Seminar at the Premium Food Show 2021 ( in conjunction with FABEX Tokyo 2021). "Halal products are not just for Muslim consumers! Halal Certification System and Future Potential of Halal Products", I will talk about the basics of halal certificate schemes and future possibilities of halal products.
---
We have a network of Japanese companies keen to expand into the Halal market in Malaysia & Indonesia.
If you are interested in connecting with sustainable technology companies in Japan, simply JOIN the network from below. We will match the right one for you!