Blooming Shibazakura: Another Spring Beauty in Eastern Hokkaido
It's springtime which means another time to be amazed by nature's beauty. Any flower enthusiasts or nature lover must see the Shibazakura flowers in Japan. Take a look on what it is and where to find it.
Have you ever heard about Shibazakura?
The term "Shiba" in Japanese carries the meaning of turf grass, while "Zakura" means cherry blossoms. Known as pink moss or phlox moss in English, Shibazakura blooms from mid-April to late May and lasts about three to four weeks. You may expect that Shibazakura is blossoming a bit late in Hokkaido compared to other places in Japan.
It is called Shibazakura because the petals of this flower look similar to that of the cherry blossoms. With its vivid colours of pink, purple, white and red covering the ground like grass, Shibazakura is notably one of the most stunning spring flowers in Japan.
Where to see Shibazakura in Hokkaido?
There are three scenic spots to enjoy Shibazakura; namely Higashimokoto Shibazakura Park, Shibazakura Takinoue Park, and Mishima Shibazakura Garden.
Higashimokoto Shibazakura Park is one of the famous sites to enjoy the beauty of pink moss in Hokkaido. Located in the area of Okhotsk-Monbetsu, Eastern Hokkaido, the entire hillside of this 100,000 square meter park is blanketed with this gorgeous pink moss. The panoramic view during its flourishing season is truly a paradise for nature-lovers.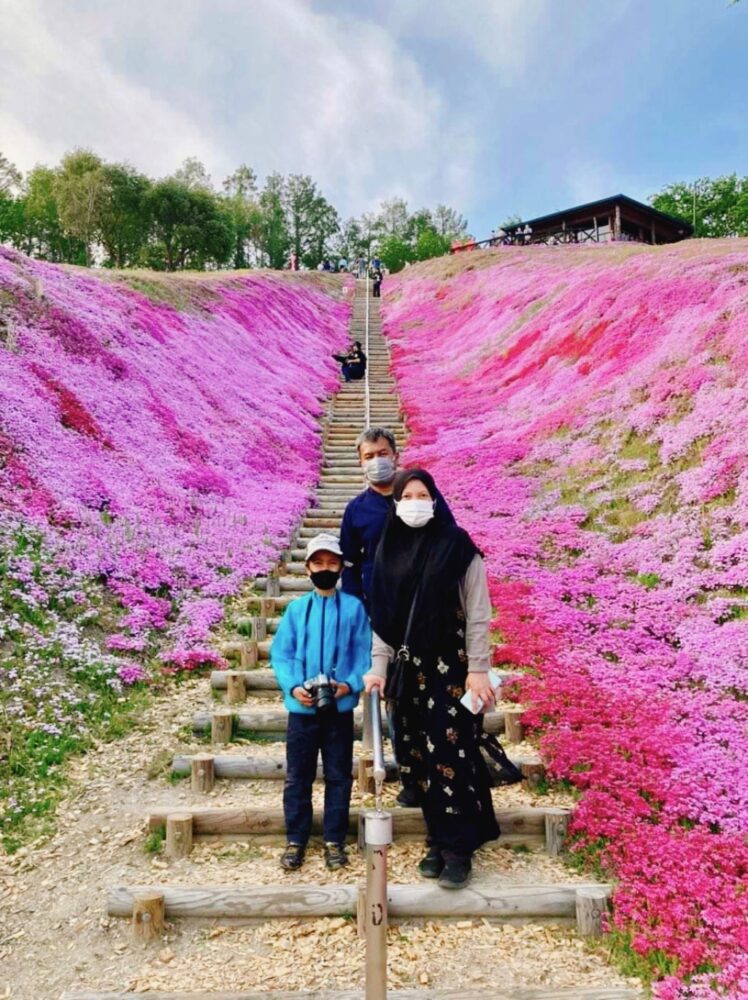 Local people here celebrate Shibazakura festival every year during its peak season with various activities and crowd attractions. This year, the 39th Higashimokoto Shibazakura Festival will be held from 3rd May to 31st May.
Normally the best time to visit this moss phlox is in mid-May when Shibazakura is in full bloom. The flowering condition is updated on a daily basis on the park's official website. You may find the information useful when planning your trip here. It is also advisable to check the weather condition for the best shot and make the most out of your trip.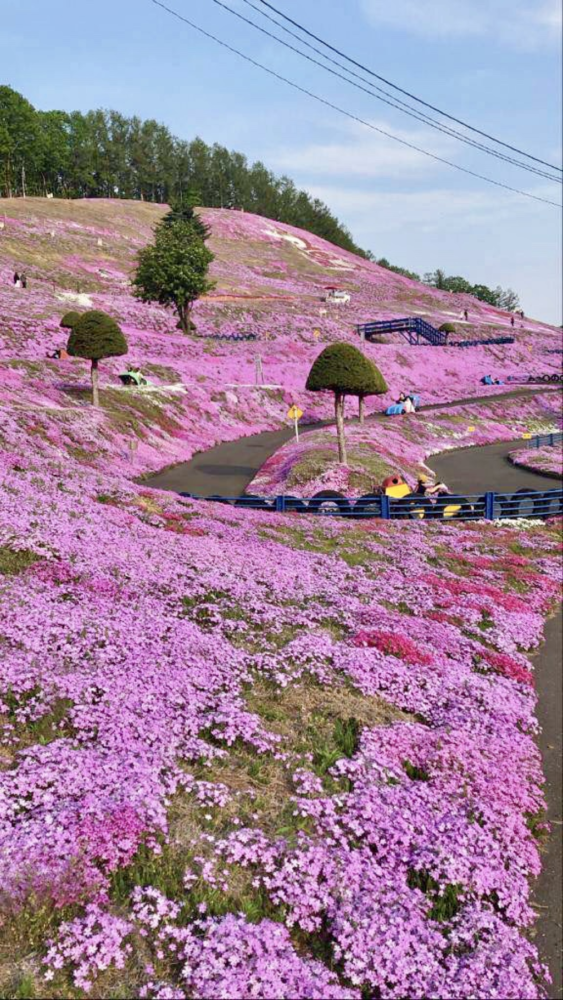 Please take note that the park is located in a suburban area, so self-driving is the best option to access the place. However, it is still possible to get here by public transport or taxi.
■ Higashimokoto Shibazakura Park
| | |
| --- | --- |
| Address | 393, Higashimokotosuehiro, Ozora-cho, Abashiri-gun, Hokkaido, 099-3232 |
| Visit hours | 8:00am – 5:00pm |
| Fee | JPY 500 |
| Website | https://shibazakura.net/ |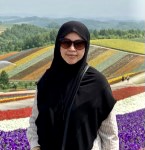 Chena Abdullah
, A Malaysia-born Muslimah in Japan.
Living in Obihiro, a city in the eastern Hokkaido in Japan, for three years since the year 2020.
Her passion is travelling and enjoying nature. She loves cooking, gardening, and hosting vacation stays either in Japan or Malaysia.
She also shares her dream of beach vacations through OmbakTimurbay in Pahang, Malaysia.
Also See:
Quick Muslim-friendly guide for your Hokkaido trip
Top-quality Halal Wagyu beef & food supplies to support restaurants in Japan, G-BIZ EAST
In time for Eid: Get your hands on Japan's first Muslim-friendly snack box


We have a network of Japanese companies keen to expand into the Halal market in Malaysia & Indonesia.
If you are interested in connecting with sustainable technology companies in Japan, simply JOIN the network from below. We will match the right one for you!