Salam Groovy Japan gave 600 Japanese halal food for Eid2022
Salam Groovy Japan provided Japanese Halal food for Eid celebrations again this year.
Looking back, the pandemic struck shortly after Salam Groovy Japan was launched. For the past 2 Eid celebrations, we couldn't directly distribute the food due to the State of Emergency Declaration and the mandatory measures taken to prevent the infection outbreak.
[Past Eid & Charitable Efforts]
・
Salam Groovy Japan gifted halal Hida beef for Ramadan
(Iftar in 2020)
・
Eid gift for Muslims at Tokyo University of Foreign Studies
(Eid2021)
・
Halal Japanese food to Muslim in Osaka for Eid
(Eid2021)
・
Donation of crowdfunded food aid complete
・
Donation to Otsuka Masjid, Japan Islamic Trust
・
Food donation to Indonesian interns at Matsuyama Kozai
So this year's Eid is our first time to hand out the goods directly to the Muslim residents.
Nearly 600 food items altogether were purchased with the cooperation of 6 food manufacturers. The food was shipped to a masjid and a Dawah centre in Tokyo and Osaka.
Despite the unexpected turnaround in the Eid schedule, our staff visited each of the facilities to interact and celebrate together with the Muslims!
Japan Da'wah Centre (Osaka)
Click photo to enlarge
Custard chiffon cake 'Yukatan'
Hokkaido's famous 'Yukatan' is the only Japanese Halal sweet offered this time. Its mild sweetness was very popular with both men and women.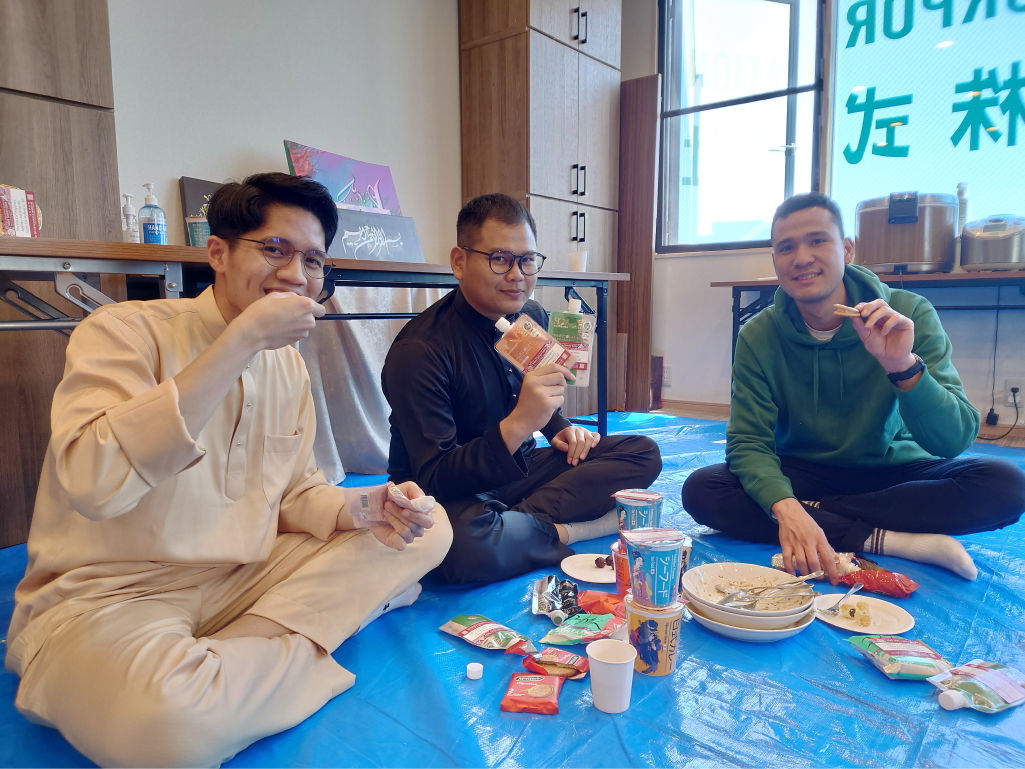 Soy Milk Butter
The new Soy Milk Butter has a creamy, clean taste made without animal-derived ingredients. Tastes great on toast or crackers.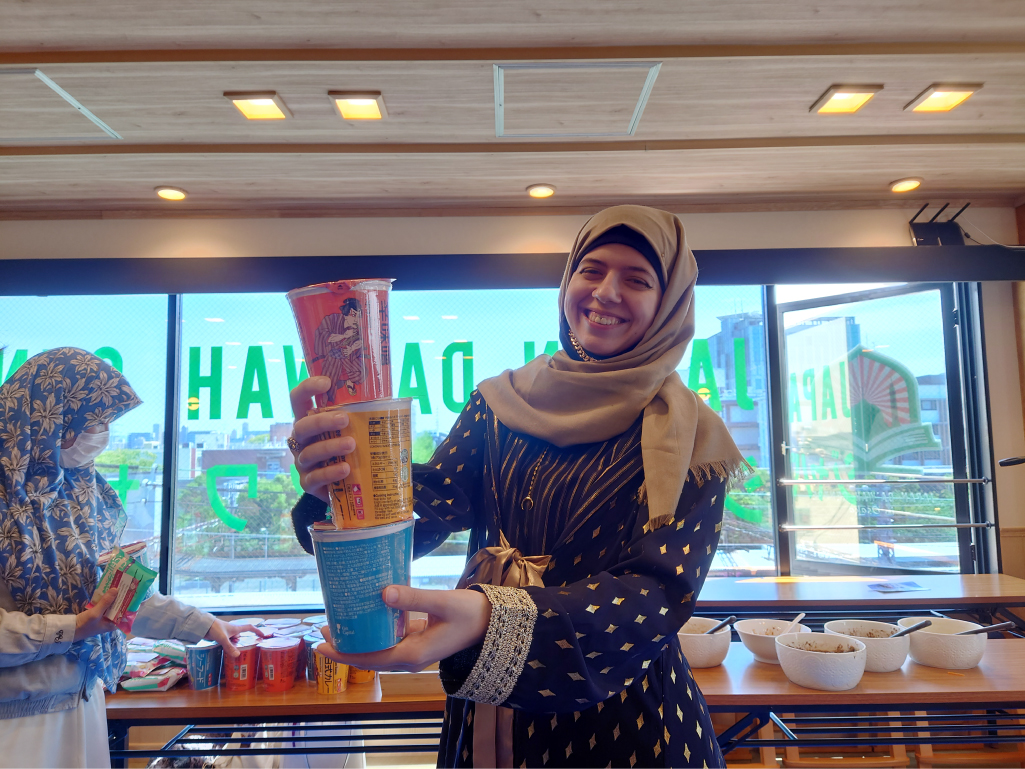 Freedom Ramen
Cup noodles certified Halal by Singapore's MUIS, developed based on the concept of 'food diversity'.
Otsuka Masjid (Tokyo)
We donated 200 portions of Halal food to the Otsuka Masjid in Toshima, Tokyo, which is run by the Japan Islamic Trust (JIT).
Anshin-Mai
Pour hot water into the bag and eat straight from it using the spoon provided, so no need for a plate. Can be used as a daily meal or emergency food. Made from 100% Japan-grown rice.
21 Multi Grains/Multi Grains with Collagen
21 Multi Grains is a well-balanced blend of 21 grains, while Multi Grains with Collagen contains collagen powder good for women.
Rich Paitan White Soup Style Ramen
Short-type ramen noodles easy to eat and scoop. Includes 2 servings of light, powdered soup free of animal ingredients and 2 noodles for refill. It is also microwaveable for easy and convenient use.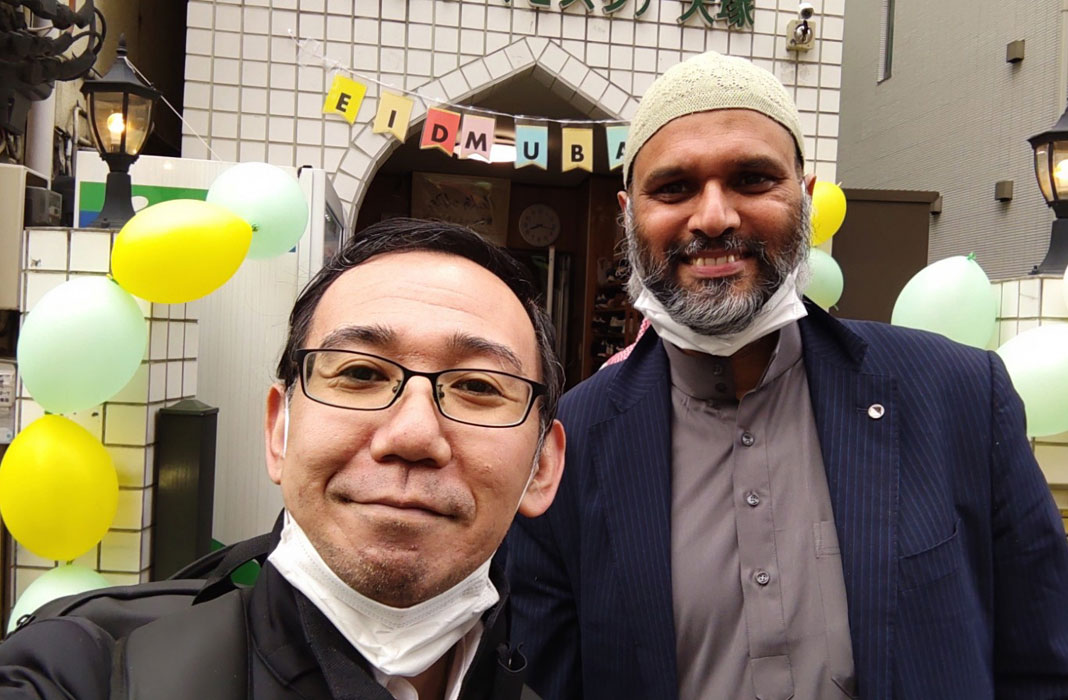 With the General Secretary of JIT's Otsuka Masjid, Mr Haroon.
・Japan Da'wah Centre
・Otsuka Masjid (Japan Islamic Trust)


We have a network of Japanese companies keen to expand into the Halal market in Malaysia & Indonesia.
If you are interested in connecting with sustainable technology companies in Japan, simply JOIN the network from below. We will match the right one for you!