Malaysian-Japanese join hands to give Japan the best of Malaysia/Figurative Japan
Coping with business network dynamic networking, Figurative Japan constantly provides corporate support and splendid promotional program that focuses on cross-cultural differences which contribute to the real conceptualization of the international business environment.
Let's listen to the entrepreneurial journey of Dr Amiruddin, the Managing Director of Figurative Japan Co., Ltd.
Figurative Japan provides substantial business services in relation to Japan and Malaysia; strengthens up by offering promotion and consulting services; collaborates closely with a designated group of companies that are based in these two countries.
Since our establishment in 2018, we have been building up wide-range accomplishments, tapping into our familiarity with culture and business through extensive engagement, substantially in fostering bilateral and cultural relations in-between Japan and Malaysia, regionally and internationally.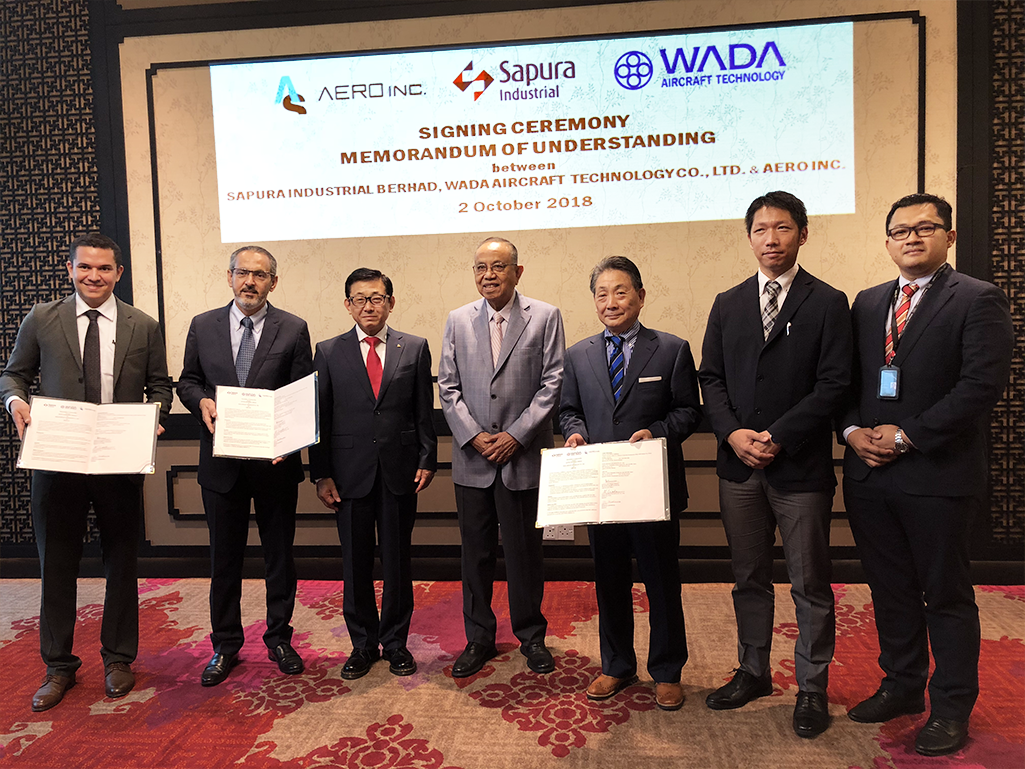 For Japanese companies, Malaysia, as well as the Middle East and Southeast Asian markets, serves great potential to expand their business. As to date, we have been exporting food products, such as Halal wagyu beef and agricultural products.
Some projects involve supporting companies to develop and further improve the services in Malaysia rather than exporting products.
Even a major company often fails in cognizance of local requirements/characteristics. It is time-consuming and risky for Japanese companies on one's own initiative. I experienced a paradigm shift ever since our initial establishment, so when the business operation started to expand internationally, that's when we realized setting up a JV (Joint Venture) with local Malaysian companies would be the best strategical approach. We will support by providing market entry input.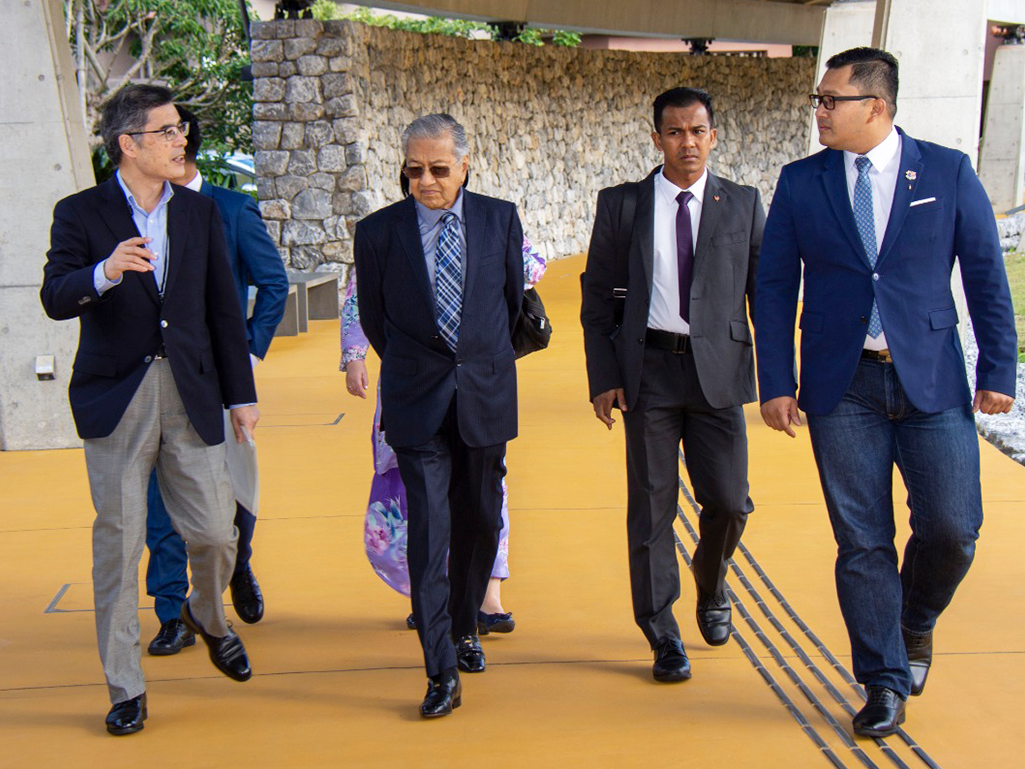 I first came to Japan from Malaysia to study at Gifu University in 2006. During my student days, I had been involved in promoting Malaysia tourism as a part-timer. Since then, I have been assigned to take charge of the Malaysian Ministers' and government officials' liaison matters throughout their stay in Japan, including the former Prime Minister Dr Mahathir.
I can proudly say that the establishment of Malaysia's 'Look East Policy', which was modelled after Japan, has given me a golden opportunity to pursue study in Japan. Hence, it was very moving to have the opportunity to guide the former PM Dr Mahathir, who initiated that policy. While focusing on successfully executing the government officials' business trip or program, I also had the chance to exchange views, share business tips, and even conduct informal crit session with any upcoming project proposal.
I believe passion is vital in everything we do. In fact, building trust doesn't happen overnight, it's a daily commitment. I was soon appointed as the directors-general and head of the Malaysian Government affair liaison matters. In the course of time, the government agencies, local authorities, and companies started to engage with me for business consultation. I set up my own company when I was still a PhD student. There were only a small group of Malaysian business people based in the Tokai region back then, so I saw a definite need and the opportunity to start something.
Every request is either an opportunity or a possibility for us. By having proven track records, credibility and trust, our clients have been connecting us to their counterparts, other companies, and government officials. We started to develop a solid foundation, form the critical components and eventually led to the business cycle of what we have today.
During our initial stage of establishment, our main focus was supporting the Japanese companies for global expansion. While expanding, we started to receive enquiries from the Malaysian government on consultation, and potential collaboration. This shall include but not limited to increasing the proportion of projects in Muslim inbound-related sectors and exporting Malaysia-made products to Japan. In fact, Malaysian incomprehension towards the Japanese culture, foods, and identity slightly has caused intercultural adaptation implications. Nevertheless, we view this as an important opportunity in sharing useful and latest information which can assist the Government and companies to formulate new frameworks and key strategies; based on the evidence-informed policy formulation.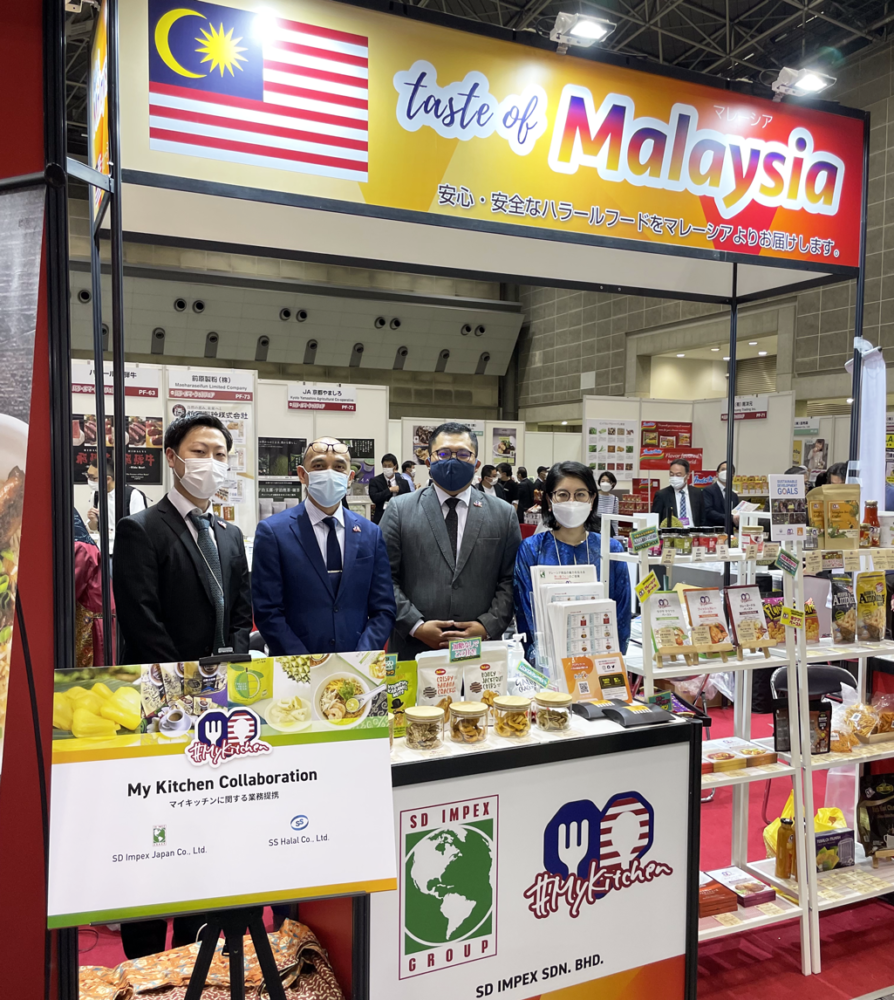 I believe the fact that I'm a Malaysian living in Japan and have a strong sense of belonging to these two countries Malaysia-Japan, is the concrete reason why I have constantly been given the trust to execute some of the significant projects even though I just started the business journey.
Figurative Japan has Malaysian and Japanese employees. Tapping into the unique workplace cultural diversity characteristics and multi-ethnic-racial experiences/capabilities of these Japanese and Malaysian staff, supported with excellent professionalism, critical thinking and splendid work etiquette, I feel that companies and authorities have a sense of assurance.
In Japan, we are based in Aichi Prefecture, taking on many Muslim-related tenders from the local authorities. Salam Groovy Japan even recently took on some of the projects more than our staff alone could handle on their own.
Fortunately, our consistent and systematic flow of orders on a yearly basis has given us the confidence that people definitely trust our work. As to date, we only participate in tenders in Aichi Prefecture among Japanese public bodies. Way forward, we are looking for nationwide business expansion in the future.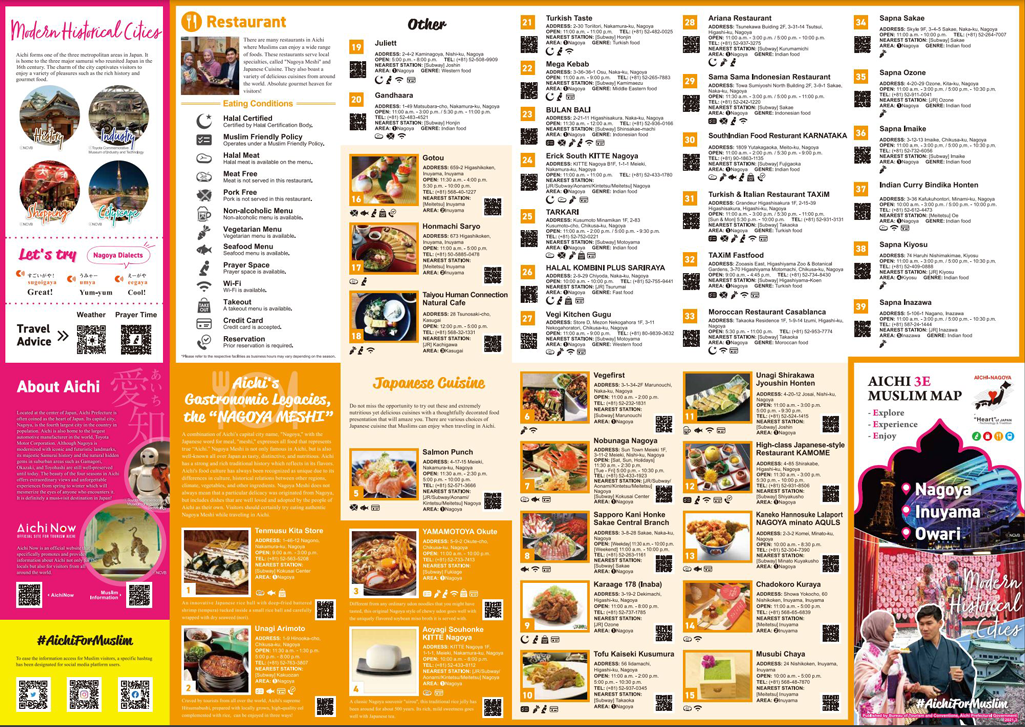 Although Aichi Muslim Map is not our main business, we do offer Halal consultancy services.
As a Malaysian Muslim and a qualified Halal auditor, I receive a lot of Halal-related enquiries and consultations. Many Japanese companies have raised their concern that "Although I have obtained Halal certification, it is hard to be monetized".
We would love to support Japanese companies from non-Muslim countries to continue their business, especially since they have made Halal-certified products focused by putting Muslim sensitivity in their business perspectives.
With the Tokyo Olympics hosted in the Covid-19 pandemic and inbound-related business cut down, we could not make a huge leap forward as a company.
For the upcoming Expo 2025 Osaka, Kansai, Japan and the Asian Games 2026, we are planning to get involved in any way that we could support the entire event.
< Company Profile >
Company name: Figurative Japan Co., Ltd.
Head office: Towa Takaoka Bldg 8F, Izumi 2-28-24, Higashi-ku, Nagoya-city, Aichi 461-0001 Japan
Business outline: Various promotion plans / Support for Malaysia and Japan entry / Tourism services / Halal certification and consultation / Offshore services
Official HP: Figurative Japan Co., Ltd.
Related Article:
Muslim Tourist Map Gets A New Make Over―Aichi
Muslim Travel Guide in Aichi Article:
A Day in Muslim-friendly Aichi①: Escape the City Course
A Day in Muslim-Friendly Aichi ②: Amusing Family Course
A Day in Muslim-Friendly Aichi③: Urban Adventure Course
A Day in Muslim-Friendly Aichi④: Authentic Cultural Course
---
We have a network of Japanese companies keen to expand into the Halal market in Malaysia & Indonesia.
If you are interested in connecting with sustainable technology companies in Japan, simply JOIN the network from below. We will match the right one for you!